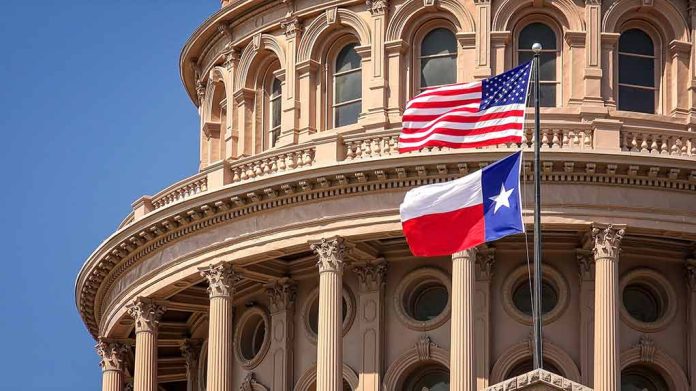 (StraightNews.org) — Cities in Texas are set to lose legislative powers as the state apparatus reins them in. House Bill 2127 was passed in the state Senate and is headed for approval by Governor Greg Abbott – a staunch supporter of the legislation.
Under the new law, cities will lose their authority on various issues, which will be brought back under the control of the state legislature. Critics say the move is an attempt to take power from Democrats and place it in the hands of Republicans.
The Bill's sponsor, Sen. Brandon Creighton (R), said the action was necessary to prevent city lawmakers from acting outside their jurisdiction.
The National Federation of Independent Businesses (NFIB) backed the proposals. Its director Annie Spilman said businesses are facing multiple challenges with increased property prices, taxation, and a short supply of workers. "Arduous local ordinances, no matter how well-intended, exacerbate these challenges," she said.
The legislation passed the Senate by 18 votes to 13 and sailed through the House of Representatives in April by 65 to 8.
Some city ordinances that will be struck down include heat regulations for construction workers in Austin and Dallas. Both cities passed local laws requiring 10-minute breaks for construction workers every four hours. Annie Spilman said small companies could not keep up with the ordinances and need teams of lawyers to ensure they are adhering to a long list of regulations.
New restrictions on payday lending or puppy mills will be banned, but current legislation on both will remain.
Austin City Councilor Ryan Alter warned of unforeseen consequences, while Adrian Shelley, Texas director for public interest advocacy group Public Citizen, said cities and counties will now have to compete for time and focus in the state legislature.
The campaign for HB 2127 began in 2018 when Dallas, Austin, and San Antonio passed ordinances requiring employee sick pay. However, these were struck down as violations of state laws banning wage increases above the federal standard.
Copyright 2023, StraightNews.org