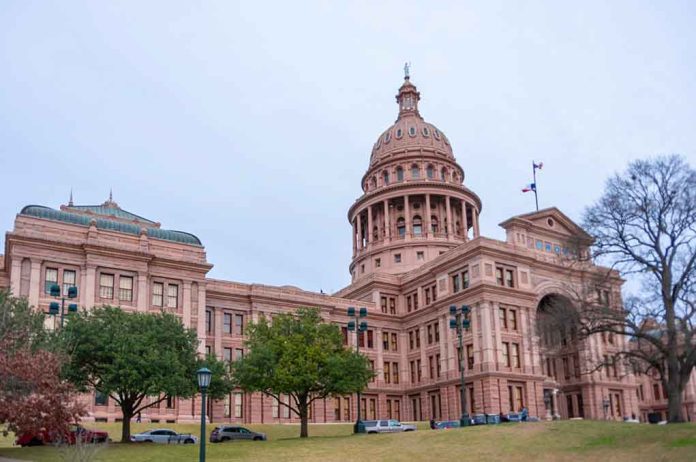 (StraightNews.org) — Texas Attorney General Ken Paxton (R) has filed a lawsuit against the Biden administration for allowing immigrants into the country who are likely to depend on welfare. The lawsuit claims that Biden has invalidated a federal law that prevents immigrants from obtaining a green card if they are in receipt of public funds. In 2022, Biden overturned a Trump-era law intended to disallow immigrants in receipt of any taxpayer funds to remain in the country lawfully.
The Trump administration had widened the law to include people in receipt of Medicaid or food stamps, but Biden narrowed it to only those who would be primarily reliant on the state.
The lawsuit filed by the Texas AG claims the Biden administration "seeks to further its open borders policy by enacting a new agency rule that effectively nullifies federal law excluding aliens."
Texas has launched more than 20 lawsuits against the Biden White House, most of them concerning immigration. The state was one of the group of 19 that petitioned the Supreme Court to continue the Title 42 policy allowing officials to expel illegal migrants without hearing asylum claims.
Texas is among the southern border states experiencing an influx of illegal migrants coming to the United States from countries including Nicaragua, Venezuela, and Ecuador. The western Texas city of El Paso has been particularly affected with more than 1,500 arriving in a single day in the run-up to Christmas.
The city's homeless shelters have been overwhelmed meaning migrants have been sleeping on the streets, causing some to complain that the city is increasingly dangerous and unsanitary.
A number of southern state leaders claim that the Biden administration and open border advocates are responsible for the situation and some have bussed migrants to New York and other liberal cities. On Christmas Eve, buses with 100s of migrants were sent to the home of Vice President Kamala Harris.
Copyright 2023, StraightNews.org