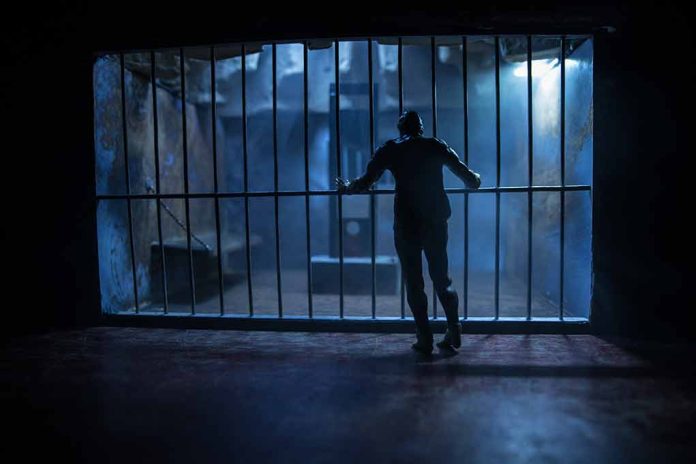 (StraightNews.org) – Experts are warning that the execution method of nitrogen hypoxia could be even more liable to error than lethal injection. Joel Zivot is a professor of anesthesiology and an expert on executions and says nitrogen hypoxia "impersonates a medical act, but it is nothing of the sort." Because nitrogen is not a toxin but an asphyxiant, he warns it could be "even worse than lethal injection." Zivot described dying by forced nitrogen inhalation as comparable to "being ejected into the vacuum of space."
Mr. Zivot is speaking out as the state of Alabama prepares to become the first to use the method to put killer Kenneth Smith to death. Smith was the subject of a botched lethal injection last year, and as a result, Alabama Attorney General Steve Marshall asked the state's Supreme Court to allow the execution to go ahead via nitrogen hypoxia. He will be the first to die using this method in the United States.
Nitrogen is found in the air that humans breathe and is safe when mixed with oxygen. However, if the oxygen is removed, it is lethal. Critics and death penalty opponents have described it as experimental. "No one knows how long the process will take, what risks there will be for prison staff, or what pain and suffering Mr. Smith will experience," said Robin Maher, the Death Penalty Information Center executive director.
The new execution has reignited the debate about how convicts are put to death in America. In Alabama, until now, the primary method has been lethal injection, backed up by electrocution. The situation is identical in seven other states. In Idaho, Mississippi, Oklahoma, South Carolina, and Utah, the backup method is firing squad. Lethal injection is primary in all states that permit the death penalty.
There were 18 executions carried out across the United States in 2022. Five of these were in Oklahoma, two in Alabama, five in Texas, two in Missouri, three in Arizona, and one in Mississippi.
Copyright 2023, StraightNews.org