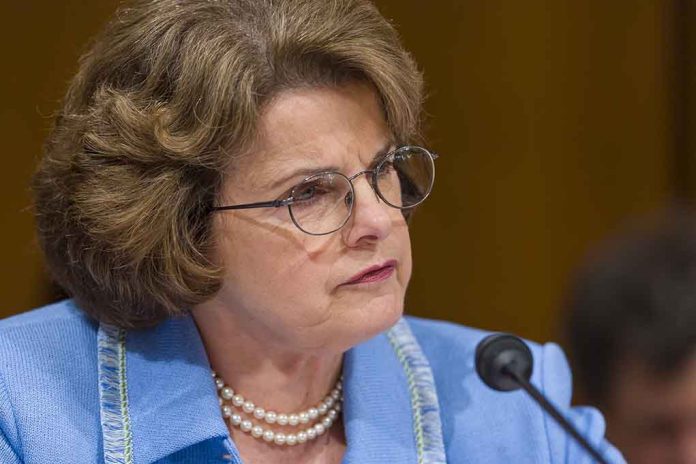 (StraightNews.org) — The race within the Democratic Party to replace Sen. Dianne Feinstein of California has gotten underway. The contest so far has pitted top-ranking Democrats against each other in what is expected to be a divisive and expensive fight. Insiders have commented that the competition will expose identity issues as well as ideological ones.
The contenders so far declared include Rep. Adam Schiff, who has won the endorsement of former House Speaker Nancy Pelosi, and Rep. Katie Porter who raised $1.3 million in donations in the 24 hours following her announcement. Schiff has been in recent headlines due to his exclusion from the House Intelligence Committee by House Speaker Kevin McCarthy. The Speaker accused Schiff of lying about Donald Trump's connections with Russia. Schiff was elected to the House of Representatives in 2000, becoming only the second Democrat to win California's 27th Congressional District. In 2017, he told MSNBC that there was "more than circumstantial evidence" to suggest Donald Trump was in collusion with Russian officials. This was declared unfounded in a report by Special Counsel Robert Mueller in 2019.
Katie Porter was elected in 2018 and was the first Democrat to win her district. Her victory was indicative of a dramatic transition away from Republicans in the Golden State. As the state moves to the left, identity politics has become more and more significant and is expected to play a large part in this contest. Some believe for example that a woman is more likely to win than a man, given that California has produced some of the most well-known female Members of Congress, including Feinstein, Barbara Boxer, and Vice President Kamala Harris. There may therefore be an automatic advantage for Porter.
Sen. Dianne Feinstein announced she would not seek re-election on February 14th. The 89-year-old is both the oldest person in Congress and the longest-serving. She was first elected to the Senate in 1992 and is largely viewed as taking a centrist standpoint.
Copyright 2023, StraightNews.org