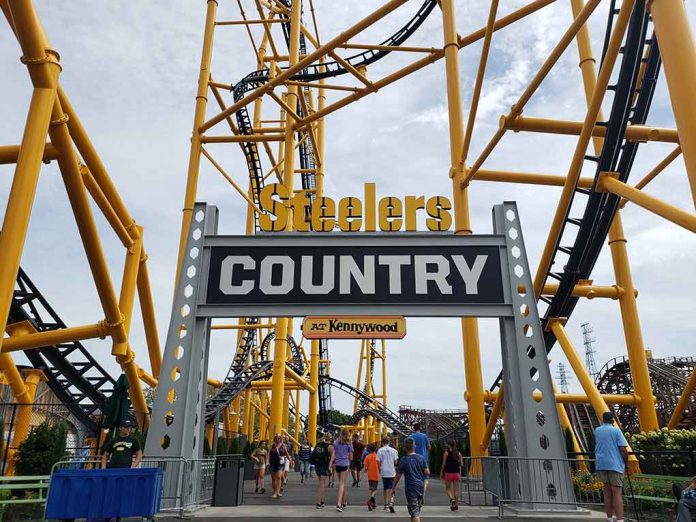 3 Wounded in Theme Park Shooting — Police Ask for Public's Help
(StraightNews.org) – Pennsylvania has been making headlines as the state faces increasing crime and a contentious midterm election. Another tragedy hit the state over the weekend, leaving three people wounded after a night at a theme park near Pittsburgh. While no one died, the shooter is still on the loose, and police are asking for the public's help.
Just before Kennywood theme park closed for the night on Saturday, September 24, shots were fired near the Musik Express ride after an altercation between two groups of young people. The theme park was hosting its annual Halloween-inspired festival, Phantom Fall Fest, when the incident occurred. Bullets hit three people, including a 15-year-old boy and a 39-year-old man, both of whom suffered leg wounds. A bullet grazed another young man but did no substantial damage.
Shooting at Pennsylvania theme park leaves at least 3 wounded during Fall Fest https://t.co/tJ51FdfrjG

— Fox News (@FoxNews) September 25, 2022
On Monday, September 26, investigators announced that a gun recovered at the scene was stolen from a car back in August 2021 in Columbus, Ohio.
Experts have identified the incident as a "mass casualty incident" and are asking the public to step forward with any information they have about the potential shooter. Authorities say the shooter was wearing a black sweatshirt and a dark mask.
Many theme park attendees were understandably traumatized by what happened. Hopefully, anyone with information about this crime will come forward so justice can be served.
Copyright 2022, StraightNews.org