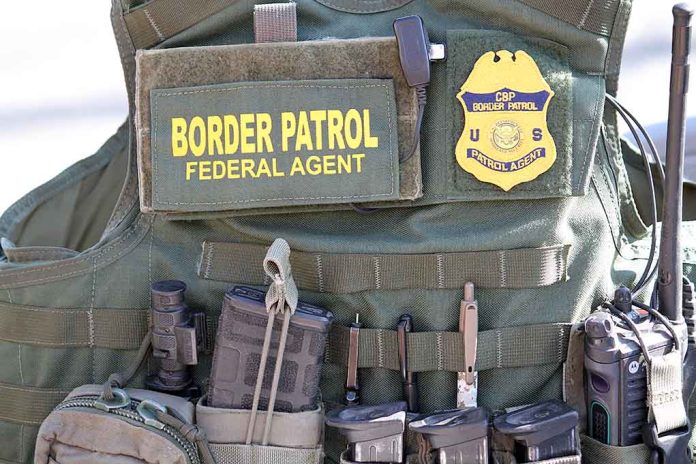 (StraightNews.org) — Title 8, legislation allowing the speedy expulsion of migrants, has come under a renewed spotlight as Title 42 expires. The Trump-era Title 42 allowed officials to deport immigrants on health grounds without hearing asylum claims. The Trump administration revived it during the coronavirus pandemic.
Trump has said allowing it to expire is disastrous for America as even more migrants will cross the border. Border Patrol agents report that Title 42 has allowed them to turn back 2.5 million illegal immigrants since 2020.
When he entered the Oval Office, Biden was encouraged to end Title 42, but a series of legal challenges by Republicans kept it in place.
Title 8 does not permit instant deportations but it does facilitate expedited removal. The legislation requires that migrants have their asylum claims processed, but it also contains provisions allowing immigration officials to bar people from entering the US for five years if they have previously been deported under Title 8 rules.
President Biden said that his plan to create new legal pathways to America, coupled with the five-year ban element of Title 8, will help to deal with the growing crisis at the US southern border.
The Department of Homeland Security says it intends to open processing centers in South American countries, and President Biden urged migrants to apply from there legally.
Republicans say numbers as high as 13,000 per day are expected to cross the border as the legislation lifts. Senator Lindsay Graham said he has asked Democrats to help persuade the President to take action to avert what he calls a "disaster." He added that Title 8 does not protect the border, and the waiting migrants in Mexico are aware of this.
In a letter to the White House, Graham said the end of Title 42 is the equivalent of pouring gasoline on an already raging fire. He told President Biden he must "seize the moment" and secure the American border.
Copyright 2023, StraightNews.org