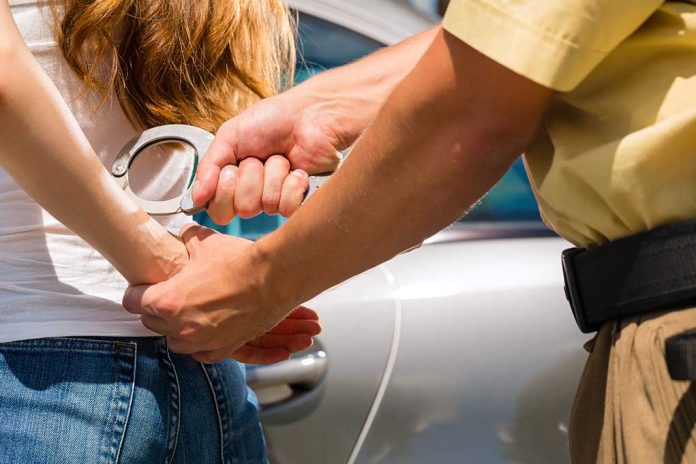 Quinton Simon's Mother Charged With Toddler's Murder
(StraightNews.org) – In early October, Leilani Simon, mother to 20-month-old Quinton Simon, reported her son missing to the police. A week later, the police department announced Leilani was the prime suspect in her son's disappearance. At the time, they believed the boy to be dead. Now, investigators have officially charged her with the crime after a month-long search for answers.
On Friday, November 18, authorities sifting through trash at the Waste Management Landfill in Chatham County, Georgia, finally found a set of human remains believed to be that of the missing toddler. While the FBI is conducting DNA testing to confirm the finding, police arrested Leilani Simon for killing her son.
Here is Leilani Simon's booking photo. 47 days after Quinton Simon went missing, his mom is charged with murder, lying to police, reporting a false crime, and concealing the death of another. Police have reason to believe the remains found in the landfill are the toddler's. pic.twitter.com/3FfYt0PDaN

— Brett Buffington (@BrettWSAV) November 22, 2022
The Chatham County Police Department charged Simon with murder, concealing her son's death, and making false statements to police. While authorities have yet to reveal the cause of death or how they suspect Simon did it, there are a few public leads.
According to Fox News Digital, the young boy's babysitter believes he could have drowned, as she had recently found him and his young brother alone at the pool. She also said the kids were "always hungry" and often "dirty," highlighting there was clearly "neglect" in the Simon home.
This is a tragic case, and investigators continue to work tirelessly to bring closure to those who loved Quinton and all who came to adore this young boy upon hearing the news of his disappearance weeks ago.
Copyright 2022, StraightNews.org