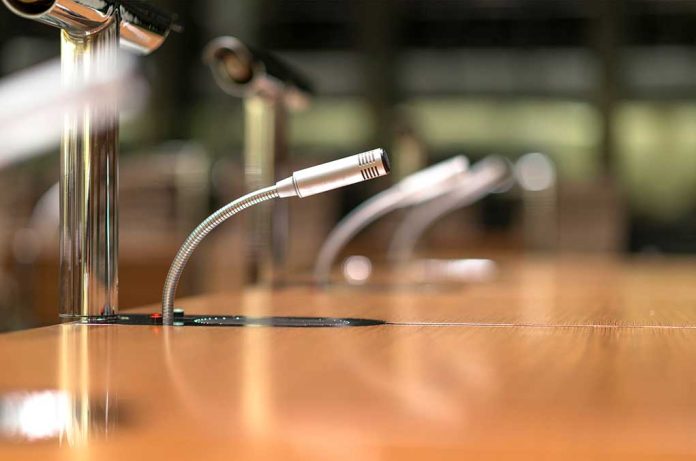 (StraightNews.org) — A Democratic city council member in Maryland accused Muslims of siding with "white supremacy" for objecting to some LGBTQ lessons in schools. Kristin Mink, who sits on Montgomery County Council, said that Muslims have allied with Christians to protest for an opt-out from lessons featuring LGBTQ-themed books and are "on the same side of an issue as white supremacists and outright bigots."
In a Twitter post, Mink urged a secular approach to education and a science-backed curriculum. She compared lessons featuring LGBTQ issues to science classes teaching evolution and said religious views should remain at home.
Parents and children, including Muslims and Christians, rallied outside the offices of the Montgomery County Maryland School Board in Rockville to demand the restoration of an opt-out the board had removed. "Protect our children" was chanted by one side, while counter-protestors chanted "secular schools." The Family Rights for Religious Freedom and Moms for Liberty organized the demonstration.
Several people spoke at the board meeting, with some saying it is a matter of religious freedom to restore the opt-out. Former student Yasmeen Elkoshairi told the council that freedom of belief is a fundamental right but it is eroding in the US and other parts of the world. Ibrahim Raziuddin said young children are unprepared to learn about adult themes.
Some speakers, however, spoke against the opt-out. One Muslim attendee argued in favor of an inclusive curriculum and said, "Muslim parents do not share the views of the few vocal reactionaries claiming to represent all of us."
The issue of how and when to teach children about LGBTQ issues is high on the cultural agenda in the US as schools grapple with striking a balance. Several states have legislated on the matter and clarified when such issues should be addressed. In Florida, Governor Ron DeSantis passed the Parental Rights in Education legislation, which prevents teachers from discussing adult themes with children up to 12th grade, and allows parents and pupils to opt out.
Copyright 2023, StraightNews.org