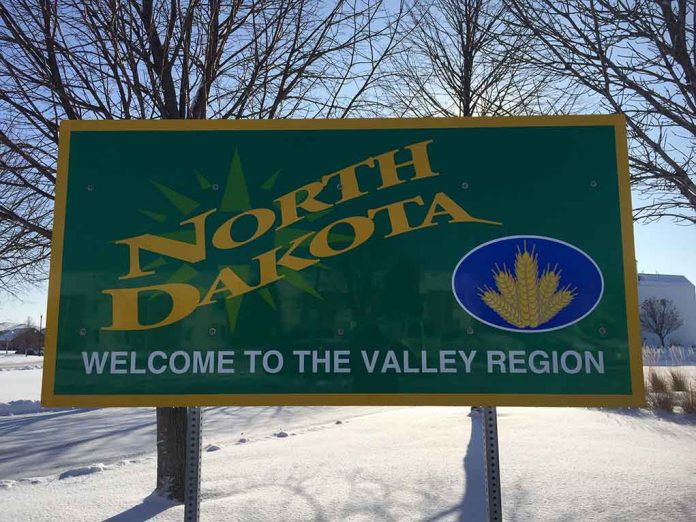 (StraightNews.org) — A train carrying potentially hazardous chemicals derailed in Richland County, North Dakota, on March 26th. The 70-car train came off its tracks at 11:15 pm and, according to officials, leaked petroleum into the local area. Authorities said there was no immediate danger to the public and the clean-up would take only a matter of days.
The incident comes a month after the small Ohio town of East Palestine hit global headlines when a train derailed and controlled explosions were carried out after several cars had burned for more than two days. The Norfolk Southern train was carrying chemicals that spilled hydrogen chloride and phosgene into the surrounding area when it crashed. The train company has apologized for the incident and donated $20 million toward the clean-up operation. There were widespread criticisms of both President Biden and Transport Secretary Pete Buttigieg following the crash as both had failed to attend the scene. Buttigieg only did so after Donald Trump had visited and offered support.
The two incidents join a growing list. In February, another Norfolk Southern train derailed in North Carolina. This incident was quickly followed by a derailment in Sarasota-Manatee County, Florida. On this occasion, six cars came off the track, one of which was carrying 30,000 gallons of propane. In early March, back in Ohio, yet another Norfolk Southern train crashed off the tracks near Springfield. A spokesperson for the company said no chemicals were being transported. Two weeks after that, a train carrying corn syrup derailed in Mohave County, Arizona.
Earlier this month, Republican Senator J.D. Vance introduced legislation to make rail travel and transport safer. The Railway Safety Act of 2023 would include the introduction of new safety requirements and procedures and increase support for affected communities in the event of an accident. It would also impose larger fines on companies guilty of safety violations. "Congress has a real opportunity to ensure that what happened in East Palestine will never happen again," Vance said.
Copyright 2023, StraightNews.org