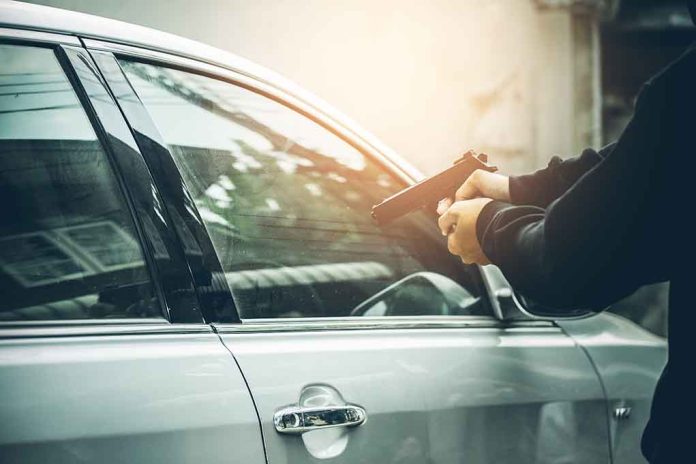 Grandpa Catches Truck Thief in the Act — Takes Action Immediately
(StraightNews.org) – There are multiple ways of intervening in a crime taking place. Some people call 911 while others put their own lives in danger to keep others safe. One man who chose to do the latter got his 2011 GMC Sierra truck stolen while trying to protect a woman from an armed robbery recently. But, the 73-year-old grandpa of 11 successfully saved her from harm.
On Wednesday, September 7, an armed robber followed a female to her car in north Houston after she left a check cashing business. He pulled his gun on her, demanded her keys, then began to choke her. Seeing his horrific incident unfold, Simon Mancilla, Sr. drove his truck over and reprimanded the robber for his actions, prompting the perpetrator to attack him instead.
The two proceeded to throw punches, and the robber allegedly hit Mancilla in the head with his firearm. Eventually, the suspect got away with the grandfather's truck, which is still missing. While Mancilla needed multiple stitches in his head, he told KHOU 11 he didn't "have any choice" in deciding to intervene when he saw the situation unfolding.
Houston is seeing more and more carjackings and violent crimes recently, making good Samaritans like this have more opportunities to save lives. Thankfully, this man was willing to put his life and truck on the line to save this woman.
Copyright 2022, StraightNews.org