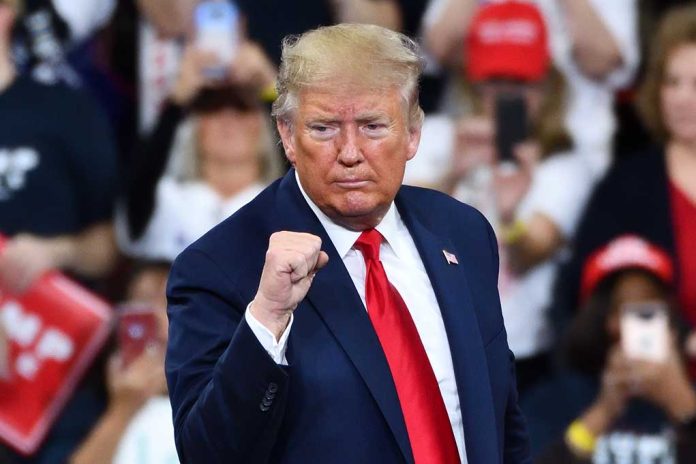 (StraightNews.org) — Donald Trump has made freedom of speech a central part of his 2024 White House campaign. The former President said he would sign executive orders to protect speech online if he is re-elected. "If we don't have free speech, then we just don't have a free country," Trump said in a campaign ad.
The executive orders that Trump has promised to sign will ban federal agencies from colluding with any person or company to censor or limit the lawful speech of Americans. The campaign promise is a response to the so-called Twitter files that have been released to the public following the acquisition of the social media behemoth by controversial businessman Elon Musk in April of 2022.
Meanwhile, George Washington University Law Professor Jonathan Turley has condemned the FBI in the wake of the recent scandal that alleged it paid Twitter to censor material in the run-up to the 2020 Presidential campaign. The scandal centers around a New York Post article that revealed alleged corruption involving the Bidens, evidence for which was apparently found on a laptop in a Delaware computer repair store. Twitter banned the story on its platform. The FBI has denied any wrongdoing and said it is normal procedure to pay private companies for relevant assistance.
Professor Turley said however that the FBI was "menacing" and had created a "state media." He wrote in December that the agency was calling American citizens "conspiracy theorists," and this represents a serious threat to free speech in the United States. Regarding the Twitter files, Turley said that 80 FBI agents were targeting social media posters for censorship. He also claimed that the FBI sent 150 messages to just one Twitter official to flag accounts.
"They are probing and pushing everywhere they can (including by whispering to congressional staff)," said one Twitter employee.
Copyright 2022, StraightNews.org