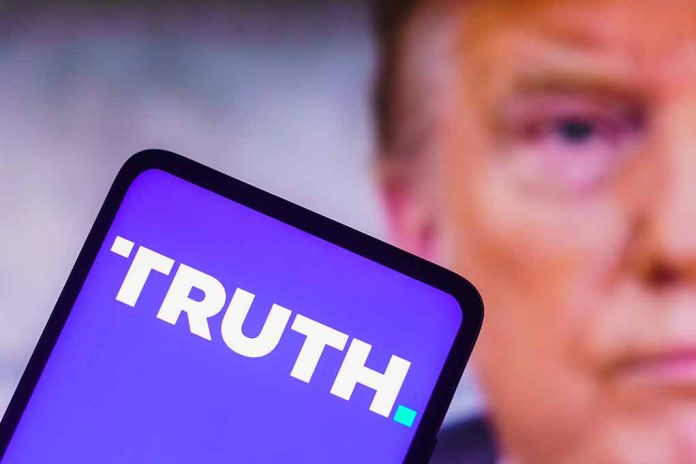 (StraightNews.org) – Donald Trump may be preparing to return to Twitter as his contractual agreement with Truth Social comes to an end. The Trump Media & Technology Group created the application and the terms of the former President's use include that he should not re-post on any other social media platform for at least six hours.
Trump has just over 5.5 million followers on Truth but had more than 86 million on Twitter. The significant difference in following is likely to prompt him to reopen his Twitter account as he enters the critical phase of the 2024 Presidential election.
The former President was banned from all major platforms in the aftermath of the events of January 6th, 2021. His most used platform, Twitter, closed his account but it was reopened when Elon Musk took over as CEO last year. Facebook and Instagram have also reinstated him. However, he has so far refused to return to Twitter. Insiders say this will soon change.
Chaya Raichik, a prominent conservative social media figure, posted a picture of herself with Mr. Trump under the caption, "I asked him if his first tweet back can be retweeting this." The cryptic post prompted excited responses from Trump fans who are keen to see the former President back on his favorite platform.
In 2017, Trump attributed his Presidential victory to the fact he was able to speak so openly to a nationwide audience. He described Twitter as a "wonderful thing" and added, "I might not be here talking to you right now as president if I didn't have an honest way of getting the word out."
Truth Social initially struggled to attract new users and suffered several technical glitches in its early days. It enjoyed a boost after the FBI raided his Mar-a-Lago estate in Florida last August but has steadied since then. Speculation suggests that if Trump does return to Twitter, the Truth Social application is unlikely to survive.
Copyright 2023, StraightNews.org