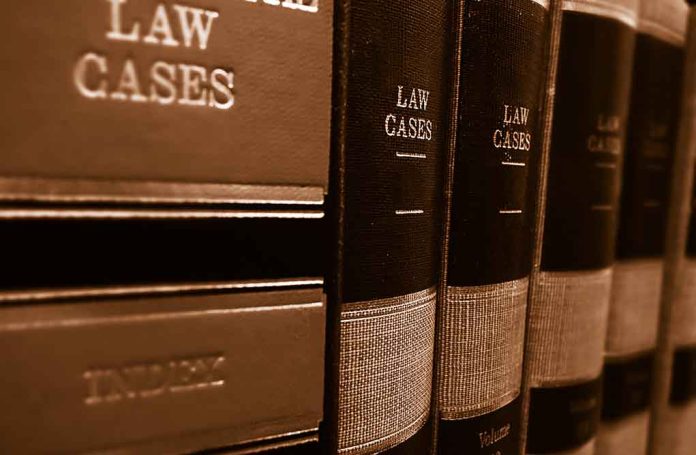 (StraightNews.org) – Former President Donald Trump has said he believes Manhattan District Attorney Alvin Bragg has dropped the case against him. "It's a fake case. Some fake cases, they have absolutely nothing," he told reporters after speaking at a rally in Waco, Texas. Bragg said that Trump has stirred this up for political gain and he had no intention of responding to Congressional calls for an explanation about any potential indictment.
Some legal experts have said that there is very little case to answer. Jonathan Turley from George Washington University said it would be extremely difficult to prove that funds given to adult actress Stormy Daniels were for political reasons. He said the prosecution would need to prove that Trump knowingly falsified records to cover up a crime and added that the case should now be time-barred.
Meanwhile, Constitutional lawyer Alan Dershowitz has told Tucker Carlson that the left will stop at nothing to prevent Trump from securing the GOP candidacy. He said Democrats and others would be willing to dismantle the Constitution and they were behaving like radicals, and not like liberals.
At his recent rally in Waco, Trump told crowds that Bragg will be guilty of prosecutorial misconduct if he insists on pursuing the indictment. The GOP front-runner denied ever having an affair with Stormy Daniels and praised the former First Lady, insisting he had not been unfaithful to her.
Trump was joined by Florida Rep. Matt Gaetz who called on Republicans to put their own ambitions aside in 2024 and unite behind President Trump. In particular, he urged his own Governor Ron DeSantis to give his support to the former President. DeSantis is largely seen as the only serious contender for the GOP nomination and a war of words with Trump has turned nasty in recent weeks. "Today, Ron DeSantis and Ted Cruz should endorse Donald Trump for president and stand with us, as we were so proud to stand with them," Gaetz said.
Copyright 2023, StraightNews.org