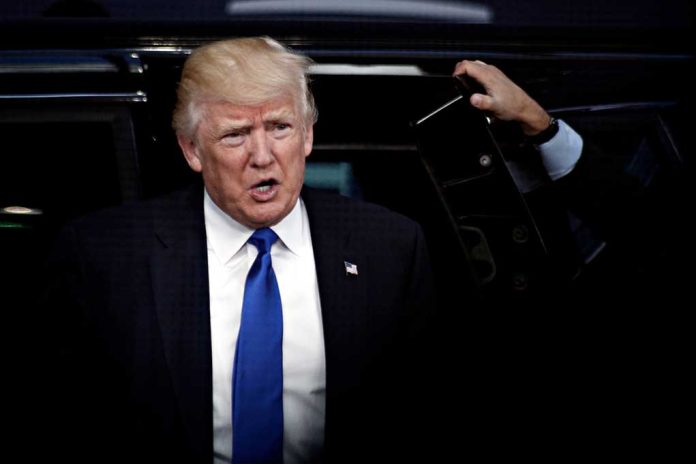 (StraightNews.org) — Donald Trump seeks to move his criminal trial from Manhattan to a federal court. The former President's lawyers say the charges he faces are federal and should be heard in an appropriate court. They said never before in US history has a President faced criminal charges, pursued by a local District Attorney, for alleged election offenses.
Trump is charged with 34 felony counts related to so-called hush money payments made to adult actress Stormy Daniels in 2016. Michael Cohen, Trump's former lawyer, made a payment to the actress in exchange for her silence on her alleged affair with Trump. The former President denies any association with the actress.
The charges were brought by Democratic District Attorney Alvin Bragg, who has made no secret of his personal contempt for Mr. Trump. While campaigning for election to the DA's office, Bragg said he would pursue the former President if elected. He said that being "a rich old white man" had allowed Trump to evade justice. He also compared President Trump to convicted offender Jeffrey Epstein.
Bragg also boasted that he was the chief deputy in the Attorney General's office that sued the Trump administration on more than 100 occasions. He added that he was used to sparring with Trump and admitted that pursuing him would be a very high-profile affair.
Some Republicans accuse Bragg of trying to impress Democrats out of personal political ambition.
Hans von Spakovsky, a former member of the Federal Election Commission, said Bragg has no right to pursue charges against Trump. He said no state prosecutor has the jurisdiction to put people on trial for federal crimes. He added that the former President could appeal on those grounds if convicted, but the case is so political that justice is not assured. "A lot of this is going to depend on the judges and the tenure of the judges in the state court system," he explained.
Trump called the prosecution a "witch hunt."
Copyright 2023, StraightNews.org