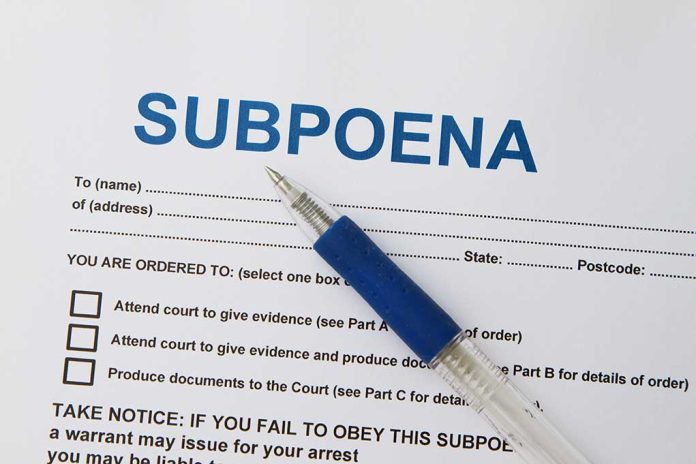 (StraightNews.org) — The House Committee to investigate the events of January 6th 2021 on Capitol Hill has withdrawn its subpoena of Donald Trump. The Committee's chairman Rep. Bennie Thompson (D-MS) wrote to Trump's attorneys on December 28th saying the former President's testimony was no longer needed. The subpoena had been issued in October.
A celebratory Donald Trump said, "Was just advised that the Unselect Committee of political Thugs has withdrawn the Subpoena of me concerning the January 6th Protest of the CROOKED 2020 Presidential Election. They probably did so because they knew I did nothing wrong, or they were about to lose in Court. Perhaps the FBI's involvement in RIGGING the Election played into their decision. In any event, the Subpoena is DEAD."
The former President's implication that the FBI is involved in voter fraud comes as the federal agency is implicated in using Twitter to censor stories negatively impacting the Biden campaign of 2020. Recent releases of documents from Twitter owner Elon Musk allege that the social media platform colluded with FBI agents to bolster Biden's campaign.
Immediately after the election in 2020, Trump claimed widespread fraud and questioned whether the FBI and the Department of Justice might be involved. In the wake of the recent scandal involving Twitter, he continued to express his outrage that "the same people" investigating the Hunter Biden laptop scandal were involved in censoring its publication on social media.
Former President Trump announced his intention in November to run for the White House again but has had several negative poll results, often placing him behind Florida Governor Ron DeSantis among Republican voters.
The January 6th committee completed its investigations in December and referred the matter to the Department of Justice requesting that criminal charges to be brought against Trump for encouraging the riot outside Congress and engaging in insurrection. The panel concluded that Trump was entirely responsible for the day's events.
Copyright 2023, StraightNews.org