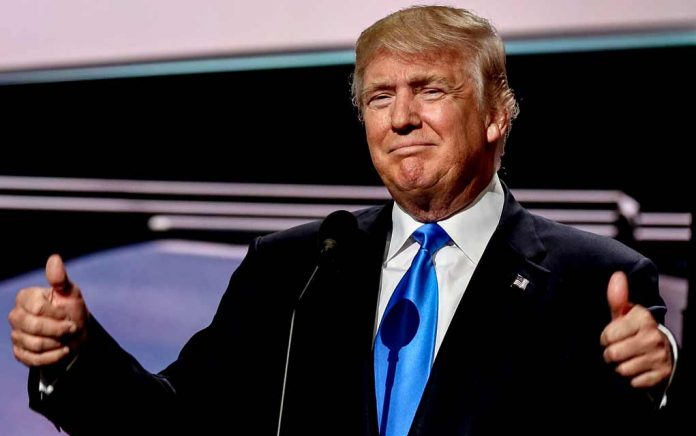 (StraightNews.org) — Lawyers for former President Trump have said he will not be taking part in the Manhattan DA's investigation into hush money payments to adult entertainer Stormy Daniels. His attorney Joseph Tacopina said, "He won't be participating in that proceeding — a proceeding that we and most election law experts believe is with absolutely no legal merit." The investigation centers around a payment of $130,000 made by Trump's former lawyer Michael Cohen to the adult actress who claimed she had had an affair with the President. Mr. Trump denies the affair.
Michael Cohen testified to a grand jury in Manhattan and said that the payment was made in order to ensure the silence of Daniels and added that he was merely telling the truth, and not seeking revenge. The Trump Organization later reimbursed Cohen for the payment but recorded it as a legal fee. The mischaracterization is now the subject of a legal probe. Trump said it was outrageous that a former President and candidate for the White House should be subjected to such inquiries.
The investigation is one of several that have been launched against Donald Trump in the past couple of years. He is also facing a potential indictment in Georgia following a phone call he had with Georgia Secretary of State Brad Raffensperger when he said he needed to "to find 11,780 votes" to win the state in the 2020 Presidential election. A special purpose grand jury was created in this case and part of its report was released in February. Fulton County DA Fani Willis has not said if she plans to issue indictments, but the report stated, "We find by a unanimous vote that no widespread fraud took place in the Georgia 2020 presidential election that could result in overturning that election."
The former President is furthermore being investigated for taking sensitive documents from the White House to his Mar-a-Lago residence in Florida. These were discovered following an FBI raid last year.
Copyright 2023, StraightNews.org