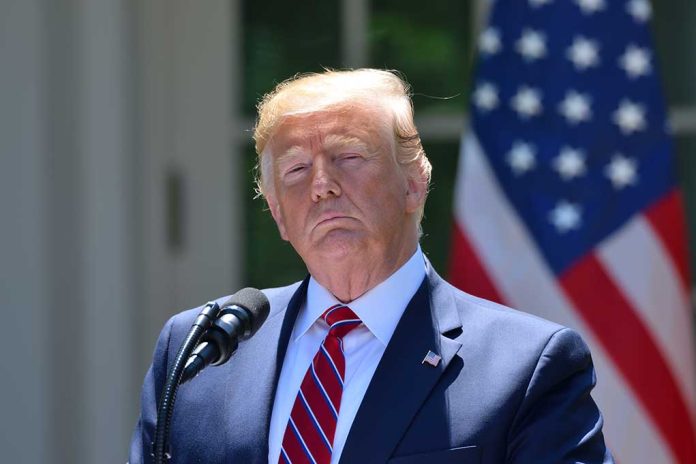 (StraightNews.org) — Support for Donald Trump appears to be significantly waning in American politics. Following the chaos at the start of the 2023 Congress, when Representatives were unable to elect a speaker on day one for the first time in 100 years, reports emerged revealing that Trump's influence had failed to change a single vote. He had tried to swing voters behind Kevin McCarthy on the day but failed to do so.
Trump ally Rep. Ken Ruck (R-CO) said, "When you have eyes on an institution for years and you've made up your mind, I don't think President Trump or anyone else is going to change it." Meanwhile, fellow Republican Representative Ralph Norman (R-SC) said he appreciates what President Trump did for the country but now disagrees with him and will not follow his recommendations.
The situation has been mocked by some Democrats who point out that many of the former President's endorsed candidates failed to win seats in the November 2022 midterms. Immediately prior to the elections, Trump called journalists to his Mar-a-Lago estate in Florida believing the Republicans would race home. He also published a document showing what he had done to support his party's candidates, many of whom failed to cross the line.
His most high-profile endorsement Kari Lake of Arizona lost that state's gubernatorial election by a slim margin and, like Trump, alleged election fraud in its wake. She took her case to court but her arguments were not found not to have merit.
Even conservative news outlets have begun to turn away from Donald Trump. In November, the New York Post ran a headline stating, "Voters are done with ex-President – He needs to disappear". The article, written by Salena Zito, laid the blame for Republican losses at Trump's feet.
The former President has formally declared his intention to run for the White House again in 2024 but has fared badly in several polls.
Copyright 2023, StraightNews.org