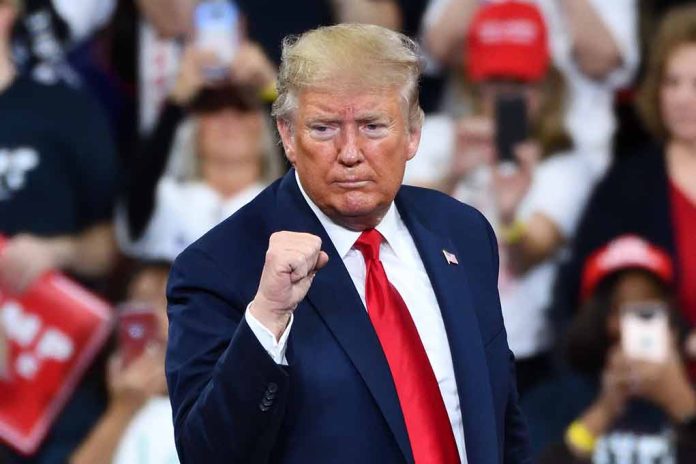 (StraightNews.org) – A New York state judge on Friday cleared the way for Donald Trump's lawsuit against his niece Mary Trump to proceed after he rejected Mary Trump's motion to dismiss the case, the Washington Times reported.
In 2021, Trump filed a lawsuit against the New York Times, three of its reporters, and Mary Trump after the Times published a report in 2018 on Trump's tax records using documents supplied by Trump's niece.
In his complaint against his niece, the former president argued that by disclosing tax records that she received during a dispute over the estate of Fred Trump, Mary Trump breached the confidentiality agreement in the settlement.
In her motion to dismiss the case, Mary Trump cited the many lawsuits her uncle has filed against his enemies. She also noted that he has threatened to sue those who accuse him of sexual assault and also encouraged his brother to sue her over her planned book, according to Bloomberg News.
Mary Trump argued that Trump's prodigious use of litigation led to New York amending and broadening the state's Anti-Strategic Lawsuits Against Public Participation (anti-SLAPP) law in 2020.
However, on Friday, Judge Robert Reed denied Mary Trump's motion, noting that Donald Trump's breach of contract claim against her is valid.
Judge Reed said Trump had established in pre-discovery that there is "a substantial basis in law" for pursuing his claim against Mary Trump.
In a statement in response to the judge's ruling, Donald Trump's attorney Alina Habba said they would hold Mary Trump accountable for blatantly breaching "confidentiality obligations," and vowed that Mary would not be allowed to "benefit from her bad-faith conduct."
The New York Times also filed a motion to dismiss the lawsuit, and in early May, Judge Reed granted the Times' motion, citing the First Amendment's guarantee of a free press.
Copyright 2023, StraightNews.org