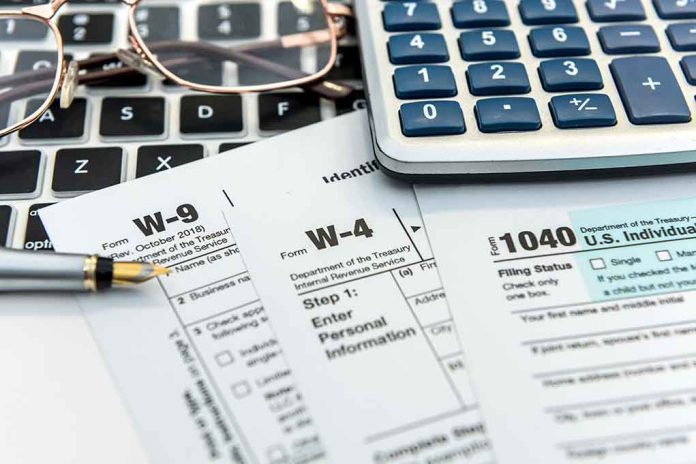 (StraightNews.org) — Six years of former President Donald Trump's tax returns have been released. The returns account for the period 2015 to 2020 and contain almost 6,000 pages. They show that Trump paid a total of $1.7 million in taxes during that period. It was also revealed that he holds accounts in several countries including China.
The records show Trump paid only $750 in 2016 and 2017 and zero in 2020.
In a statement, Trump said the returns were proof of his ability to use tax rules to create jobs. "The Trump tax returns once again show how proudly successful I have been and how I have been able to use depreciation and various other tax deductions as an incentive for creating thousands of jobs and magnificent structures and enterprises," he said. He also warned that in pursuing publication of his tax returns, the Democrats and the Supreme Court had "weaponized everything" and this was a "dangerous two-way street."
In December, the Trump Organization was found guilty of criminal tax fraud by a jury in New York. Two businesses owned by Trump were convicted on 17 counts of fraud and falsifying business records. Manhattan District Attorney Alvin Bragg said that the case revolved around lying and cheating by Trump's companies, but the Trump Organization said that any unlawful conduct was committed by individual employees and was not the responsibility of the organization overall.
Also in December, the beleaguered ex-President was found to be responsible for the riots in Congress on January 6th 2021. A specially convened committee found that he had provoked the violence and disorder on the day and referred the matter to the Department of Justice to determine if he should face criminal charges. He is also confronting a battle to win support for his Presidential campaign in 2024 as Florida Governor Ron DeSantis is proving to be more popular among Republican voters in several key states.
Copyright 2023, StraightNews.org