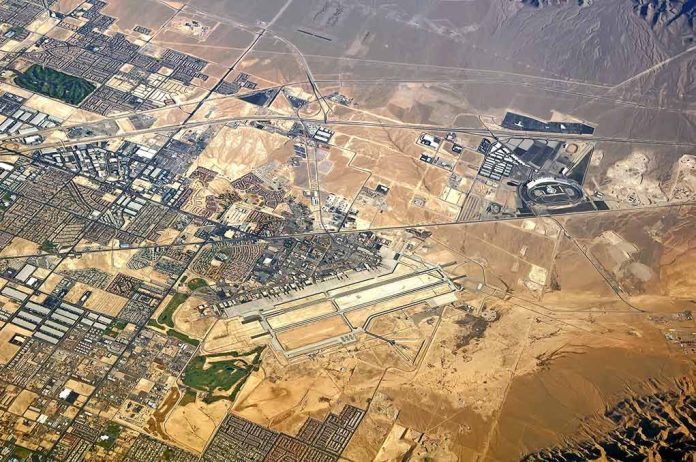 (StraightNews.org) – A mysterious company called "Flannery Associates" has been trying to purchase nearly $1 billion in California property in the area surrounding Travis Air Force Base in Solano County. It's been investing hundreds of millions in grabbing up the land on three sides of the base, as well as thousands of acres of farmland in the area. Original speculation tied the group to China, which is currently also purchasing large tracks of land around the world, including farmland in the US.
Now new reports from the San Francisco Chronicle and the New York Times claim that Flannery is a group of super-wealthy Silicon Valley bigwigs who want to build a new city northeast of San Francisco "from scratch." The new city would be a cheaper option for residents working on tech development and would theoretically help drive innovation.
Lawyers for Flannery have denied previously that the group had ties to China, however, federal investigators weren't able to determine if those claims were true after nearly a year of investigations.
Flannery has already spent $800 million gobbling up 54,000 acres of agricultural land on all three sides of Travis Air Force Base, which prompted security concerns. According to the Times, Flannery wants to create a new city that would provide space for the tech industry as well as drive economic growth.
They hope that it would alleviate the problems of expensive housing, traffic on the roads, and the overall expense of living in the Bay Area.
Folks have been concerned over the purchases due to the anonymity of the buyers and the potential security issues with them being so close to the Travis AFB. Rep. John Garamendi (D-CA) called it a critical national security issue and pointed out that they purchased land on "all three sides" of the base. He also indicated that the development of the land will be hampered by "severe restrictions" that are in place to protect the base. Another obstacle is that locals will have to vote to authorize the plan under California law.
He also suggested the organization has been strong-arming farming families, with one family having gone bankrupt already from attempting to fight the purchase of their land in court with lawyers. He reported that another family gave up and sold their land because they couldn't afford the lawyers.
Copyright 2023, StraightNews.org