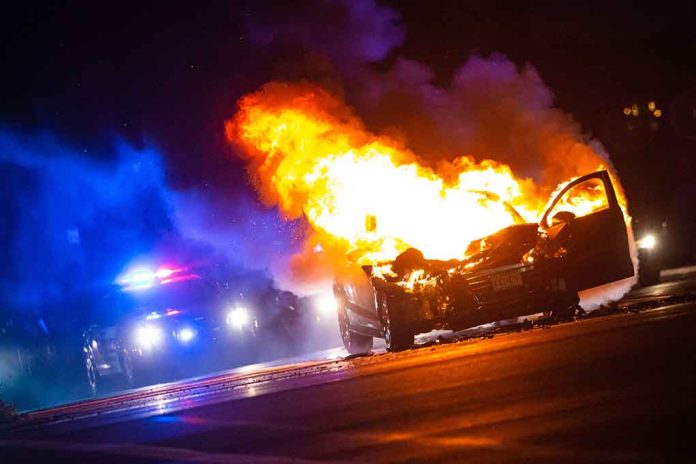 (StraightNews.org) — The United States is home to 12 of the world's most dangerous cities, and all of these are run by Democrats. The Crime Index of 2023 lists more than 400 of the most crime-ridden cities on the planet, and America is featured heavily. While no US cities appear in the top 10, Baltimore achieves America's highest ranking at number 15 in the world. Also in the top 50 are Memphis, Detroit, Albuquerque, Saint Louis, New Orleans, Oakland, Milwaukee, Chicago, Philadelphia, Cleveland, and Houston.
Baltimore, the most dangerous city in the United States, recorded 333 homicides in 2022. This is up from 218 a decade earlier. In Memphis, the figure was 302, and in Detroit, it was 309.
While politicians often focus on crime, reliable statistics can be difficult to find. According to Pew Research, theft is the most common crime, while homicide is the least. Burglary is the second most committed crime across the US, followed by assault, vehicle theft, robbery, rape, and murder. Research also shows that even when crime rates fall, Americans still believe it is rising.
During the Presidential election of 2020, both candidates focused heavily on crime reduction and both said America would be less safe if the other candidate won. Following his election victory, Biden set about building a "Safer America" and announced his plans in August 2022. He promised funding for at least 100,000 extra police officers, an investment of $20 billion to address and confront the causes of crime, and more gun control.
In a nod to radical left demands to phase out policing altogether, the Biden administration also said, "police are too often asked to respond to situations that require a mental health care provider or social worker, not law enforcement." The emphasis was primarily on drug offenses and the need to expand mental healthcare facilities across the country. Biden's plans also addressed crime prevention strategies as opposed to criminal justice punishments.
Copyright 2023, StraightNews.org