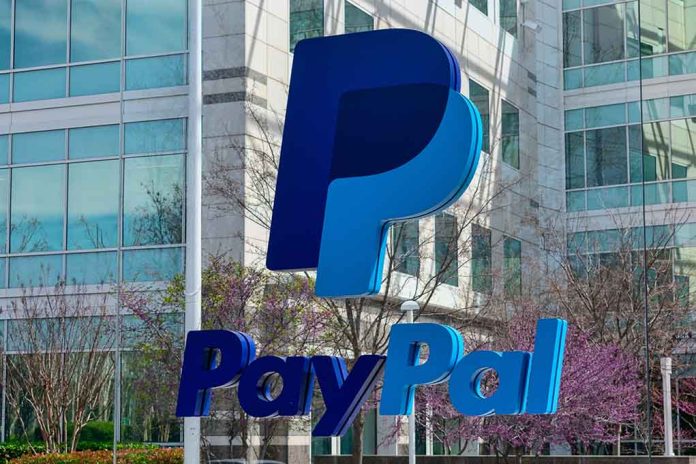 (StraightNews.org) – A British parents' group is asking PayPal to explain why it closes certain accounts. UsForThem, an organization that fought to reopen schools during and after the pandemic, had its own PayPal account shut down, leaving it unable to access thousands of dollars it had raised in donations. The group has called on PayPal to explain why the account was closed and says it has so far refused to supply this information.
The issue heated up in the UK after Brexit leader Nigel Farage publicly stated that his bank account was closed without explanation, prompting politicians to wade into the row. Farage's account was closed by Coutts bank, owed by British banking giant NatWest, and when he requested the reasons why, it emerged that the bank had a file on him that included the content of his tweets and statements he made on his popular television show.
The bank's file described Mr. Farage as "xenophobic and pandering to racists" and said he used "extreme, hateful, and emotive" language "mixed with a dose of misinformation." The scandal prompted UK Prime Minister Rishi Sunak to reprimand the country's financial institutions and demand they respect freedom of speech. The Prime Minister said people's political opinions "should not be an excuse to close anyone's account."
The CEO of Coutts, which NatWest owns, was forced to resign in the wake of the scandal. Peter Flavel stepped down, saying the bank had failed to live up to its own standards, only days after the chief executive of parent bank NatWest resigned. Dame Alison Rose said she had made a "serious error in judgment" in discussing Mr. Farage's case with the British media.
UK Chancellor Jeremy Hunt has since called on Britain's Financial Conduct Authority to "urgently investigate" the extent of political bias in banking and said, "In today's society, you need a bank account to function and so a threat to be de-banked is a threat to your right to express your opinions."
Copyright 2023, StraightNews.org