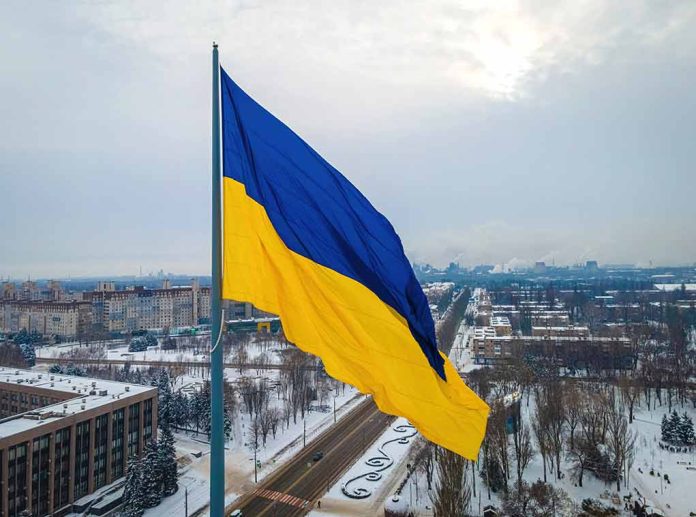 (StraightNews.org) – The co-chair of the Congressional Ukraine Caucus said he doesn't believe the war can be won. Rep. Andy Harris, a Republican from Maryland, addressed an audience in Abingdon to discuss the US national debt when he remarked that it is time for America to rethink the vast sums it is donating to the Eastern European country. Notably, he said the much-hyped Ukrainian counteroffensive has not had the impact Ukraine's allies had hoped. "I'll be blunt, it failed," he said.
A spokesperson for Ukrainian President Volodymyr Zelensky said there has been "some success" in pushing Russia back as part of its planned counteroffensive, which began in earnest around the first week in June. Progress is hampered however by minefields surrounding Russian-occupied territories Ukraine is seeking to regain.
Moscow currently controls around one-fifth of Ukraine, including the critical regions of Donetsk, Zaporizhzhia, and Kherson. The area comprises much of the coastline and the Donbas industrial heartland.
Two former US soldiers fighting with Ukraine in a special forces division appeared to reinforce Mr. Harris' view that the war is unfolding in Russia's favor. Both men were hospitalized, having sustained injury during a campaign in Russian-held territory, which they said showed the professionalism and determination of Russian troops.
An American code-named "Tango" described one operation that ended in "85% casualties" for Ukraine. He added that the equipment donated by the US and other Western allies was not used to full effect because Ukrainian soldiers don't know how to operate them.
Back in Maryland, Rep. Harris insists no more US money should be sent to Ukraine unless it is strictly supervised. He called for the appointment of an inspector general and said, "If there is humanitarian monies, nonmilitary monies, or military monies without an inspector general, I'm not supporting it."
America has donated over $100 billion to Ukraine since the war began in February 2022. Meanwhile, according to a Federal Reserve study, 37% of Americans would struggle to find $400 in an emergency.
Copyright 2023, StraightNews.org