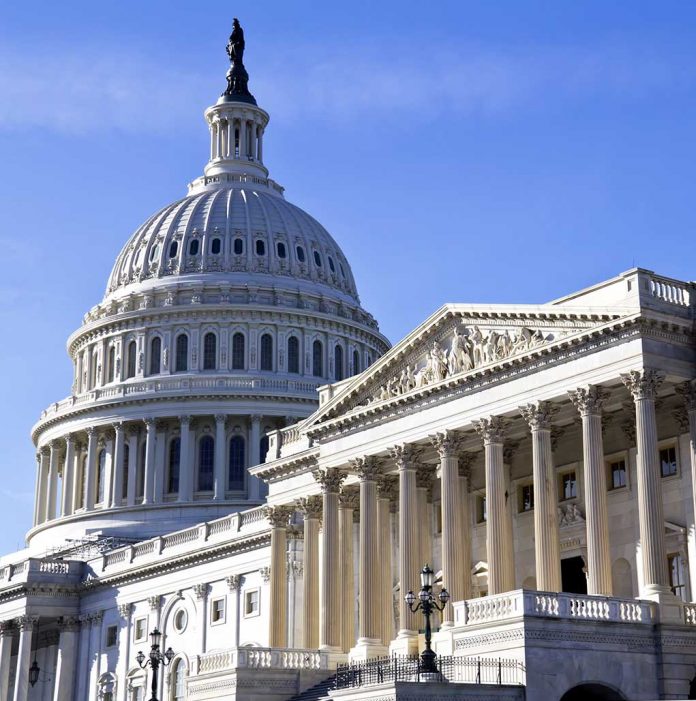 (StraightNews.org) — Ukrainian Prime Minister Denys Shmyhal has visited Washington, DC, at a crucial point in the war against Russia. Kyiv is preparing for a major counteroffensive against Russian forces, and the visit was widely seen as a call for support. His trip to America coincides with an intelligence leak that may severely threaten the Ukrainian strategy.
Several of what appear to be US intelligence documents containing details on Ukraine's war effort have appeared on various social media platforms. An unknown internet user released photographs of the folded classified documents. The folds in the hard copies of the papers suggest that they were removed from a secure location, hinting that an insider facilitated the leak.
The papers reportedly contain details of Ukraine's military capabilities, including information on weapons, vehicles, and battalion sizes.
One document contains information revealing that Ukraine may soon run out of ammunition for anti-air missile systems, exposing a vulnerability that could be exploited by Moscow.
The US Department of Defense has launched an investigation into the leak and is taking the matter seriously. A statement from the Department said it was continuing "to review and assess the validity of the photographed documents circulating on social media sites and that appear to contain sensitive and highly classified material."
The classified information also suggests that the US is watching Ukraine. The depth of US infiltration and observation of foreign nations was laid bare. The papers include commentary, and disapproval, of some of Kyiv's war decisions. Some commentators suggest this is inevitable given the financial support that the US has provided, as well as potential implications for America should Ukraine make a drastic move. America does not want to give Ukraine long-range missiles for example, for fear it will attack inside Russia.
President Zelensky's advisor denied the validity of the documents. He called the content "fictitious information" that has "nothing to do with Ukraine's real plans." He said the information was disseminated by the Kremlin.
Copyright 2023, StraightNews.org