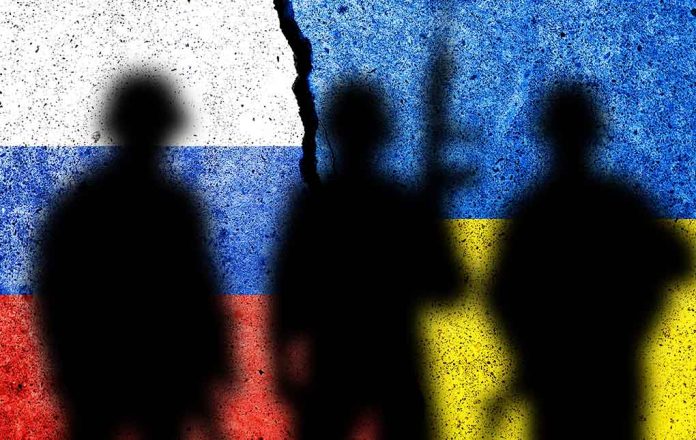 (StraightNews.org) – It's been said a dog is a man's best friend. But, in the case of a certain two-year-old Jack Russell terrier from Ukraine, he's also the hero of a nation. It turns out, this four-legged friend has been sniffing out explosives left behind by Russian troops as they left the war-torn nation. Now, he's an internet sensation.
Patron is a young Jack Russell who has been hard at work since he was six months old. The dog wears a miniature military vest to work, marking him as an official State Emergency Service of Ukraine working dog as he sniffs fields, rubble, and graves for explosives Russian soldiers may have left behind. Patron means ammo in Ukrainian.
The Naturewatch Foundation shared a photo of this adorable and hardworking pup:
The beautiful story of Patron. ❤️ Patron has discovered 150 explosive devices in #Ukraine since the invasion began. He's a service dog in Chernihiv and patron means 'ammo'. Thank you so much Patron for your service 🇺🇦 You've saved lives boy! 💙💛 Photo: patron_dsns pic.twitter.com/Tu9dVwrYQu

— Naturewatch Foundation (@Naturewatch_org) April 14, 2022
Patron's favorite way to end the day is with a spread of cheese and a few belly rubs. For a dog that's saving countless lives everyday, it's an easy yes from his handlers. According to the State Emergency Service of Ukraine, Patron found 90 deadly devices by March 19, and he's still at work today with 150 total finds to his credit. The four-legged hero has inspired the entire nation, with many citizens sharing artwork of him on social media. So, as Patron works to keep his nation safe, they will work just as hard to keep him safe and honored for his work.
Copyright 2022, StraightNews.org