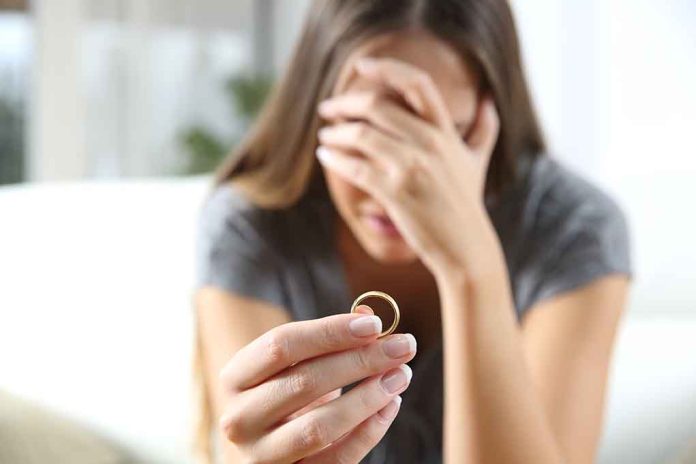 Tom Brady Facing Nasty Divorce After Marital Spat
(StraightNews.org) – Many people, including Tom Brady, thought his award-winning career was over recently as he prepared to retire from football. However, he then decided to keep playing the game, at least for now. But, it seems this decision has likely come at the expense of his family, as new reports show both Brady and his wife, Gisele Bündchen, have hired divorce attorneys.
Multiple people recently told Page Six, which is run by the New York Post, that Brady and his model wife have each paid retainers for divorce lawyers. Many Americans anticipated this move after the couple spent the past few months apart, despite having two children together. The marriage between the seven-time Super Bowl winner and the runway model began in 2009, and the two want to have joint custody moving forward.
EXCLUSIVE: Tom Brady, Gisele Bündchen hire divorce lawyers, sources say https://t.co/n7VIJQTCAe pic.twitter.com/IQMHCb2X3n

— New York Post (@nypost) October 4, 2022
While the pair have had many spats in recent years, sources close to the couple cited Brady's return to the field as the final straw for them. Now, as they move through the Florida divorce proceedings, they will split up their assets, which includes a $17-million Miami mansion, a condo in Tribeca, a remote home in Costa Rica, and a $5.7-million plot in Montana.
It often takes months, or even years, for divorces to be finalized, sometimes leaving room for reconciliation. However, one person close to the situation believes there is "no going back" now.
Copyright 2022, StraightNews.org