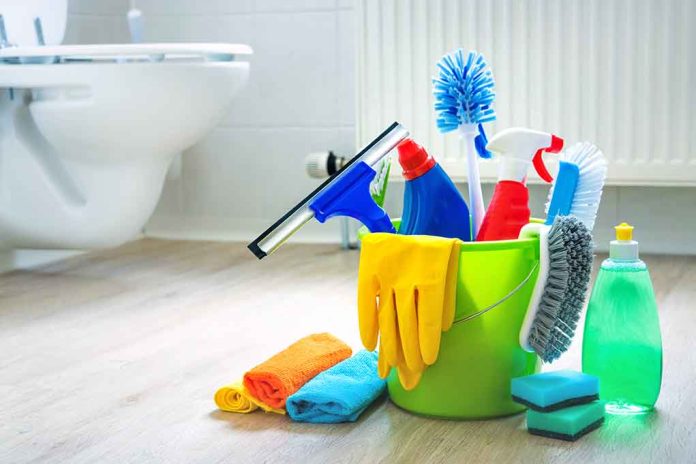 Clorox Recalls Pine-Sol Solution for Bacteria Risk
(StraightNews.org) – Keeping a house clean and tidy takes quite a bit of time and effort. Of course, it's helpful to have good tools for the job as well. Many Americans have chosen Pine-Sol, a multi-purpose cleaner made by the Clorox Company to help them. However, the major chemical company has now issued a recall for many of its products sold over the past two years.
On Tuesday, October 25, the US Consumer Product Safety Commission published Clorox's recall of their Pine-Sol products. Many of the item's varieties, including the scented and professional lines, contained a bacteria known as Pseudomonas aeruginosa. While it's not dangerous to most people, those with weakened immune systems or external medical devices, such as oxygen, could become seriously ill and require medical treatment at a hospital if it makes it into their system.
#Recall: Pine-Sol is recalling certain scented Pine-Sol cleaners that may contain bacteria harmful to people with weakened immune systems or external medical devices. People with healthy immune systems are usually not affected by the bacteria. Refund at https://t.co/OLxKWc4jIM. pic.twitter.com/dso8aru9vk

— Pine-Sol (@pinesolcleaners) October 26, 2022
Pine-Sol will provide a full refund for their affected product. Clorox believes there are around 37 million bottles that fall under the recall on products from January 2021 through September 2022. However, the company did emphasize that its original Pine-Sol cleaner was not affected by the bacteria and thus is not recalled.
Now is a great time to check your bottles, as they were sold by Amazon, Walmart, Target, Lowes, Dollar General, and many other major retailers.
Copyright 2022, StraightNews.org