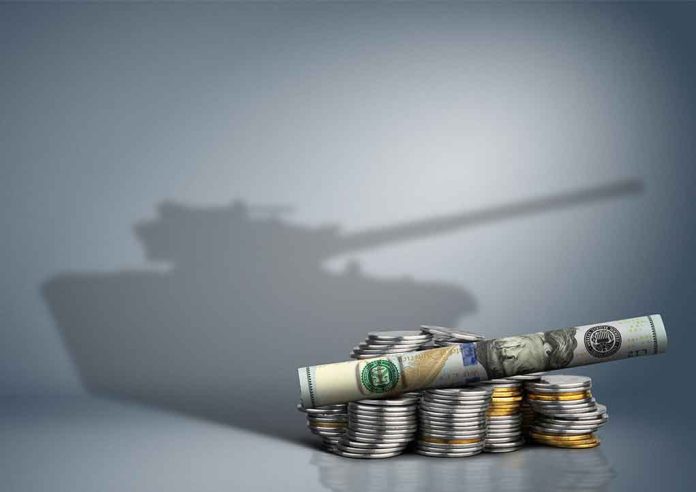 (StraightNews.org) — US funding for Ukraine is greater than the entire military budget of every country in the world except America and China. The passing of the $1.7 trillion Omnibus spending bill before Christmas brought the total of US aid to Ukraine to $113 billion, more than the entire annual Russian military budget of $84 billion.
The amount is also higher than federal spending in 40 US states in 2022. Furthermore, it is just short of the $118 billion funding for both the Department of Homeland Security and the State Department combined and is almost as much as the US will spend on medical care for veterans in 2023. It is $4 billion more than is allocated for Americans who suffer from natural disasters such as hurricanes or flooding.
The high-level contributions to the Eastern European nation have been a source of discussion in American politics since the war began in February 2022, but throughout the year, concern has escalated. In November, a Wall Street Journal survey found that 47% of registered Republicans believe the US is doing too much to help Ukraine, up from 6% in March. Only 17% said they felt the US wasn't doing enough. Overall, 30% of Americans believed aid to the Ukraine was too high.
House GOP leader Kevin McCarthy warned there would be no "blank check" for Kyiv in a Republican-led House. "I think people are gonna be sitting in a recession and they're not going to write a blank check to Ukraine," McCarthy said. "They just won't do it."
Calls for greater accountability have also been heard from Capitol Hill. While generally supporting Ukraine, some Republicans have said they want to know exactly where the money is going. Ukraine's Ambassador to the United States Oksana Markarova has said she welcomes greater accountability and transparency.
Copyright 2023, StraightNews.org