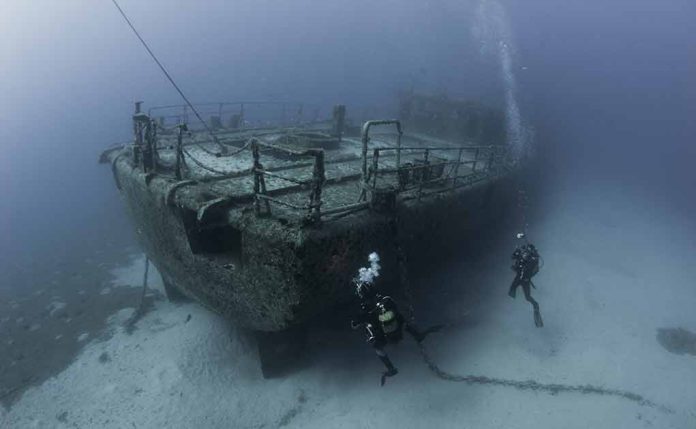 (StraightNews.org) – The US government says it will oppose plans to organize an expedition to the Titanic in 2024 and use federal and international law to prevent the excursion. RMS Titanic Inc. (RMST), a company based in Georgia, wants to visit the shipwreck next year and take photos of the exterior and interior. The federal government has filed a lawsuit, saying the ship constitutes a hallowed grave, and entering the vessel would breach a pact between the US and Great Britain to treat the wreck as a memorial to the dead.
"RMST is not free to disregard this validly enacted federal law, yet that is its stated intent," government lawyers stated in a court filing. The RMST said it does not intend to cut into the wreck, and it will work collaboratively with the National Oceanic and Atmospheric Administration to ensure the vessel is treated with the requisite respect.
It is the second time the two parties have engaged in a legal battle. In 2020, RMST questioned whether it was Constitutional for the federal government to infringe upon its salvage rights, and the company will likely raise the same argument again this time. A court granted Titanic salvage rights to RSMT three decades ago.
The government's objections to the excursion to the world's most famous shipwreck come only months after a submersible imploded on its way to the bottom of the North Atlantic hoping to visit the ill-fated ship.
In June, a small group of adventurers set off on an expedition to the Titanic in a small submarine named Titan. Radio contact with the surface was lost only hours after its descent, and the vessel went missing for several days. When the wreckage was discovered near the bow of the Titanic, it was found that it imploded soon after descent, killing all on board. Investigations revealed that the implosion was likely caused by a leak that could not withstand pressure equivalent to the weight of the Eiffel Tower.
Copyright 2023, StraightNews.org