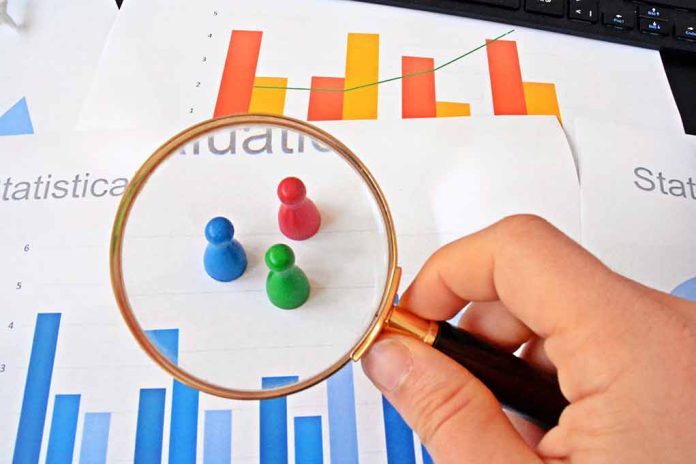 (StraightNews.org) – The first US census for a decade has given a snapshot of ethnic change in America during a period of record high levels of immigration. The Census Bureau says the 2020 review provides more information than ever and counts 1,550 racial, ethnic, or tribal groups living in the United States.
For the first time, the census recorded how many people come from the Middle East or North Africa (a region known as MENA), and the results reveal that there are 3.5 million such people in the country. The census also found that Chinese and Asian Indians are the largest Asian groups, and Venezuelans are the fastest-growing Hispanic demographic. Between 2010 and 2020, the number of Venezuelan nationals living in America had almost tripled from 215,000 to over 605,000.
Ernesto Ackerman, president of Independent Venezuelan American Citizens in Miami, said, "This shows, really, what is going on in Venezuela. There is nothing there, and it's getting worse."
Mexicans remain the largest Hispanic group, with a population of almost 40 million. Whites are the largest ethnic group, with 46.6 million coming from an English background, 38.6 million with Irish roots, and 45 million of German descent.
There are 46.9 million black Americans, most of whom describe themselves as African American. Around 1 million said they were of Jamaican descent, mirroring the number who come from Haiti, and Nigerians were in third place at 604,000.
More than 5 million identified as Chinese, there are 4.4 million Filipinos, and 2.2 million from a Vietnamese background. People of Nepalese descent were the fastest-growing Asian group – their population increased from 52,000 in 2010 to almost 206,000 in 2020.
California is still the country's most populated state, with almost 39 million residents, followed by Texas, with over 30 million. Florida is in third place with just over 22 million, and New York comes fourth with a population of almost 20 million. The least populated state is Wyoming, which is home to nearly 600,000 people.
Copyright 2023, StraightNews.org