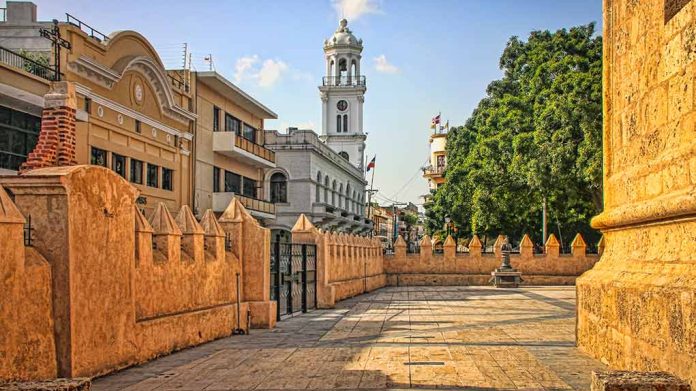 (StraightNews.org) – The State Department urged Americans to think twice about traveling to the Dominican Republic due to increased violence in the Caribbean nation. The Department issued a formal warning on June 6th, stating, "The wide availability of weapons, the use and trade of illicit drugs, and a weak criminal justice system contribute to the high level of criminality on the broader scale."
Female travelers were urged to exercise particular caution amid reports of drug-facilitated rape and a slow response from authorities. An American woman told how she ordered a glass of wine at a resort and remembered nothing afterward. She had been assaulted and the State Department warns that women in such a situation cannot expect the same response as they would in the United States.
While resort areas in the country are considered safer than non-tourism spots, these are still dangerous, according to the guidelines. They also warn holiday-goers not to resist robbers, to avoid wearing expensive jewelry, and to stay away from the beaches at night.
Travel guides, such as the Broke Backpacker and the Lonely Planet, describe the Dominican Republican as filled with stunning natural scenery and beaches but rife with poverty, where one in five residents struggle to get by on around $2 per day. There are also high rates of prostitution, often involving underage children, and higher HIV and AIDS figures than other parts of the Caribbean.
The safest parts of the country are listed as the tourist and resort hub of Punta Cana, followed by the city of Puerto Plata, Las Terrenas, and Santiago de los Caballeros. Even in these areas, however, tourists are warned never to count cash in the open, always avoid walking alone at night, and keep hotel rooms and windows securely closed.
While crime is high, rates of homicide have largely decreased over the past decade. In 2014, there were around 18 murders per 100,000 of the population. This fell to nine by 2020 but rose again to ten in 2021.
Copyright 2023, StraightNews.org