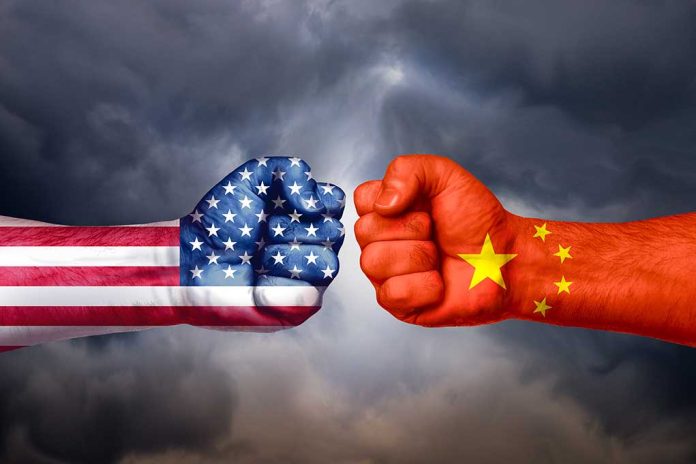 The US Gives China "Middle Finger" – In Their Own Backyard!
(StraightNews.org) – After US House Speaker Nancy Pelosi (D-CA) visited Taiwan in early August, the Chinese Communist Party expressed its frustration at the move by holding numerous military exercises in the area, many with live ammunition. It has continued to send various ships and aircraft near Taiwan, the island it continues to claim ownership of, often crossing the unofficial border between the two. Despite this tension, the US chose to send two warships through the Taiwan Strait this week.
On Sunday, August 28, the Commander of the US 7th Fleet announced it sailed two Ticonderoga-class guided-missile cruisers through the disputed Taiwan Strait. The USS Chancellorsville and the USS Antietam were sailing "through waters where high seas freedoms of navigation and overflight apply in accordance with international law."
Two US warships sail through Taiwan Strait https://t.co/ljb8d6r0Vf

— BBC News (World) (@BBCWorld) August 28, 2022
The Navy emphasized the drill was part of its larger plan to maintain a "free and open Indo-Pacific" region.
In response to the sail, the Chinese military announced it was tracking the ships, keeping its army on high alert, and ready to combat any aggressive move. After all of the back and forth between the two powers, Taiwan fired some warning shots at potentially Chinese-operated drones near the Kinmen islands. Tensions between these nations will likely not dissipate anytime soon.
Copyright 2022, StraightNews.org