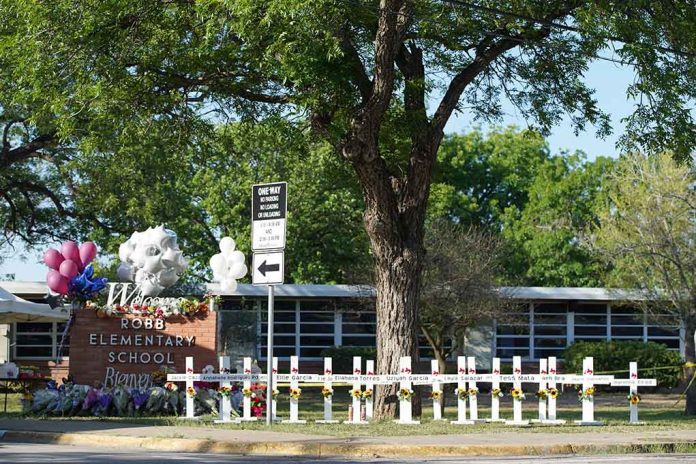 SHOCKING New Details Emerge On Uvalde Police Response
(StraightNews.org) – Any loss of young life is tragic, especially when it occurs in large numbers. The mass shooting at Robb Elementary School in Uvalde, Texas, is no different. However, as investigators dig into just what happened last week, they're uncovering quite a few disheartening details.
Former FBI agent Katherine Schweit, who started the agency's active shooter protocols and education program, wrote an opinion piece for The New York Times detailing how Uvalde police did not follow the training they received just two months prior to the school shooting.
Schweit wrote how the current best practice for police is to "persistently pursue efforts to neutralize a shooter when a shooting is underway." However, it took 78 minutes for the police to finally confront the gunman at Robb Elementary school. At the end, it cost the lives of 19 students and 2 teachers.
The Hill shared more about this new development:
Officers in Uvalde did not follow training, expert says https://t.co/uetjxexgBE pic.twitter.com/Ca5b6WC0JG

— The Hill (@thehill) June 1, 2022
Another tragic detail to be released is the fact a teacher reportedly saw the gunman coming toward the school building and closed a door behind her to keep him out. However, the door supposedly failed to lock automatically upon closing, giving the gunman easy access to the school. Additional reports are also circulating that the school district's police chief Pete Arredondo, who told officers not to engage the shooter, is not cooperating with investigators.
The number of mishaps here certainly leaves the public with questions. Are our country's police departments properly prepared to deal with this type of incident? It's clearly time for a closer look.
Copyright 2022, StraightNews.org