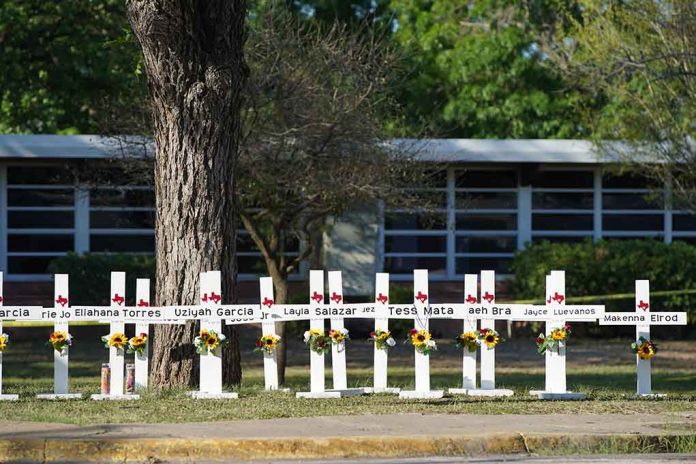 School Confirms DECISION After Mass Shooting
(StraightNews.org) – On May 24, a gunman attacked Robb Elementary School in Uvalde, Texas, killing 19 students and two teachers. Now, the community, including the students who lived through the horrific shooting, must deal with the aftermath. One way the school district is choosing to move forward is to no longer operate the campus that came under attack.
On Sunday, June 5, the Uvalde Consolidated Independent School District board hosted its first gathering since the shooting. During the meeting, officials announced the Robb Elementary School campus would not reopen. Directly after the announcement, however, the board entered into a closed-door session without fielding questions from parents.
KOMO News anchor Steve McCarron shared more about what is happening this week in Uvalde:
More funerals and visitations are planned today in the wake of last week's deadly mass shooting in Uvalde, Texas.

The school district has announced — Robb Elementary will not reopen. Officials are in the process of figuring out where students will attend classes in the fall. pic.twitter.com/ss62Jgrqbp

— Steve McCarron KOMO (@SteveTVNews) June 2, 2022
After the short meeting, parents continued to express their anger about the police officer's delayed response to the shooting where they waited for over an hour to engage the shooter who locked himself into two adjoining classrooms with students still in them. Parents had been expecting the school district to open a discussion about future safety measures it would implement, but again, school officials did not address those expectations. One parent told CNN the lack of action on behalf of the school board around the shooting was "odd and disturbing."
For now, investigations into the police's actions that day are ongoing and it may be months before there are any clear answers.
Copyright 2022, StraightNews.org