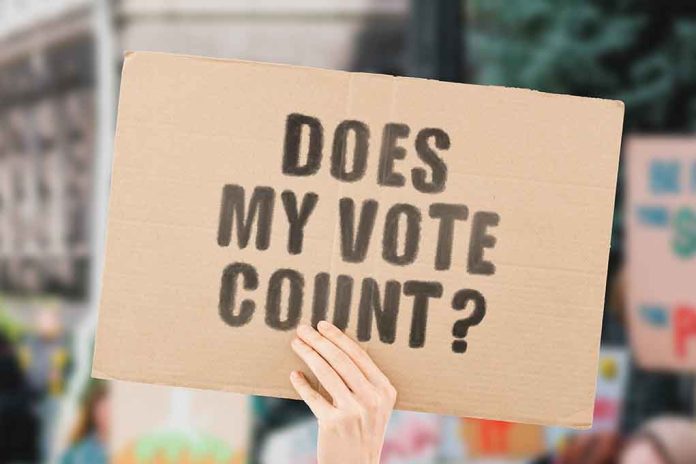 (StraightNews.org) — The Supreme Court of Vermont has ruled that noncitizens may vote in municipal elections in the capital city of Montpelier. "The statute allowing noncitizens to vote in local Montpelier elections does not violate Chapter II, S42 because that constitutional provision does not apply to local elections," the Supreme Court stated in its ruling.
City Council President Jack McCullough said, "We are gratified that our choice to welcome participation by all members of our community has been upheld by the Supreme Court. Our Declaration of Independence says that governments derive their just powers from the consent of the governed, and I believe that includes all our residents."
Montpelier now joins New York City and towns throughout the country in allowing noncitizens to vote. Some states, including Louisiana, Ohio, and Florida have legislated however to ban foreign citizens from the ballot box.
Republicans have been at the forefront of this contentious battle and insist that voting be for citizens only. In 2021, the Republican National Committee (RNC) and the Vermont Republican Party filed a lawsuit against the state claiming that noncitizen voting was unconstitutional, prompting the current Supreme Court response. The RNC said in a statement at the time that allowing foreign citizens to decide American elections is a blatant attack on election integrity.
Currently, noncitizens are barred from voting in federal or state elections, but there is debate about whether this ban should also encompass local elections. While Republican voices say separating the two involves excessive bureaucracy and would therefore be open to error and allow non-Americans to vote in federal ballots, Democrat-leaning opinion claims that Republican objections are derived from racism and anti-immigrant sentiment. In response to the RNC lawsuit, State Rep. Hal Colston (D-Winooski) said, "It is apparent to me that the vestiges of xenophobia are alive today. This action of the RNC does not surprise me as they seek to turn over every stone to suppress the voice of voters."
Copyright 2023, StraightNews.org