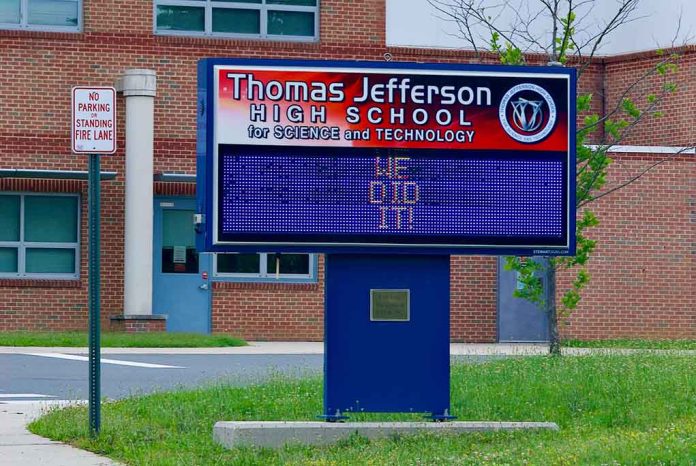 (StraightNews.org) — Virginia Attorney General Jason Miyares has confirmed that he will conduct an investigation into the Thomas Jefferson High School after students were not notified of their national merit recognitions until after important deadlines for scholarships had passed. Miyares said his Office of Civil Rights would conduct the investigation.
The Thomas Jefferson High School for Science and Technology (TJHSST) is one of the most prestigious schools in the United States and the majority of its students are of Asian-American ethnicity. In 2020, the school overhauled its admission criteria amid concerns that few African-American or Hispanic students were among its entrants. In the new system, several school places would be appointed to students according to race or geographical location rather than academic achievement.
The changes were met with accusations of discrimination against Asian-American students who had fared better under the old system, as well as complaints that the school had declared a war on merit.
At a press conference on January 4th, Miyares said, "The controversial admissions policies of TJHSST, which have significantly decreased the amount of Asian-American students enrolled in recent years, is another example of students being treated differently because of their ethnicity. My Office of Civil Rights will investigate any potential violations of the law and vindicate the civil rights of these students and their families."
In addition to the race-sensitive admissions policies, the failure to inform students of their national merit awards will also be investigated. The school said the delay was simply a matter of human error, but the consequence was that pupils were not able to include the merit award in their college applications as deadlines for those applications had passed.
Harry Jackson, father of a student at the school, said this was not a one-time error and that administrators were sabotaging pupils. He said the actions of the school were intended to avoid the "hurt feelings" of students who did not achieve merit awards.
Copyright 2023, StraightNews.org