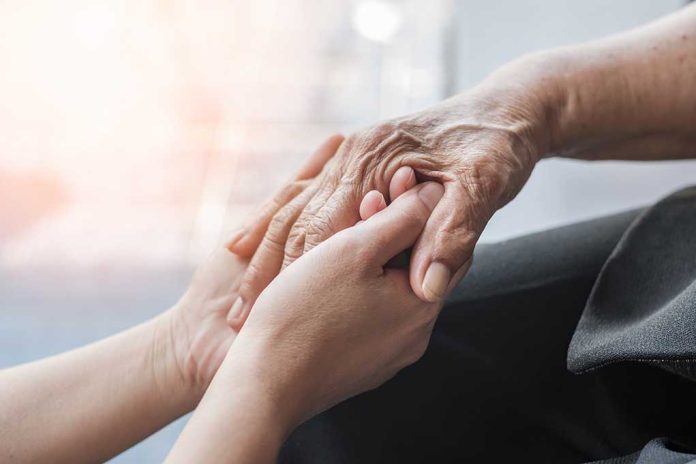 (StraightNews.org) — Democratic Virginia Representative Jennifer Wexton has announced she has been diagnosed with Parkinson's Disease. She posted a video on her Twitter account and said, "If there's one thing that Democrats and Republicans can agree on, it's that Parkinson's disease sucks. Today, on World Parkinson's Day, I'm here to tell you that I've come to learn this firsthand. And that's because I've learned that I, too, have Parkinson's."
The Congresswoman said it has affected her ability to speak as well as her balance. She added however that she is well and keeping a positive attitude. She said she remains 100% committed to representing her constituents in Virginia's 10th Congressional District – a post she has held since 2019.
Parkinson's disease is the second most common neurodegenerative disease in the United States and affects around half a million people. Most sufferers are diagnosed after the age of 60 but a small percentage of under-50s are also affected.
The disease impacts the central nervous system and symptoms become progressively worse over time. The National Institute of Neurological Disorders and Stroke describes sufferers as experiencing tremors, slow movement, impaired balance, and cognitive deterioration. It is also often a precursor to dementia.
Several famous figures have been diagnosed with Parkinson's and spoken about it publicly. One of the more well-known sufferers is the star of 1980s film and TV Michael J. Fox. Former US Attorney General Janet Reno was diagnosed in 1995, Robin Williams in 2014, and boxing legend Muhammad Ali back in 1984.
National Parkinson's Week began under the administration of Ronald Reagan. In 1983, President Reagan said, "I urge physicians, scientists, and government and private agencies concerned with Parkinson's disease to sponsor activities which will inform Americans about this illness and the need for continued research."
Rep. Wexton has urged supporters not to feel sorry for her. She said she is working with her doctor on a treatment plan to control her symptoms and her primary focus remains her political work.
Copyright 2023, StraightNews.org