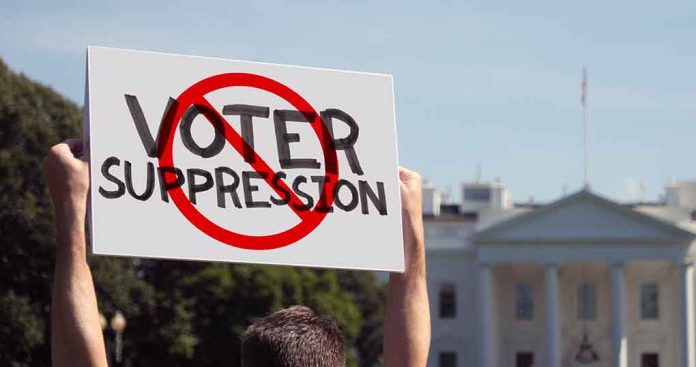 (StraightNews.org) — Democrats have reiterated their claims that voter suppression is rife in Georgia despite their victory in the runoff election on December 6th. Incumbent Raphael Warnock was re-elected to the Senate with 51.4% of the vote, defeating Republican Herschel Walker who came in at 48.6%.
The runoff was held when neither candidate reached the 50% threshold required in the November midterms. This result will give the Democrats a 51-49 majority in the Senate. Despite a record turnout in the state, Democrats have doubled down on their position that voter suppression remains widespread.
In his victory speech, Warnock said "now there will be those both in our state and across the country who will point to our victory tonight and try to use it to argue there is no voter suppression in Georgia". He went on to claim that his success merely showed that the voice of the people could not be silenced.
The allegations of voter suppression stem from several sources. Firstly, the voting system in Georgia itself. Alongside Louisiana, Georgia is one of only two states to require a 50% vote share to elect its Senators. If no candidate reaches that milestone, a second election between the two highest-ranking contenders must be held. It's controversial because it was introduced in 1964 following a campaign led by segregationist Denmark Groover Jr, who saw it as a way to advantage white candidates.
A second cause of Democrat criticism is the Election Integrity Act that was passed in the Georgia legislature in 2021. This legislation halved the time during which people can apply for an absentee ballot, as well as introducing new ID requirements and other measures.
President Joe Biden has referred to Georgia's new election laws as "Jim Crow in the 21st century" and "an atrocity". He claimed that the Justice Department would be "taking a look" at the legislation.
Copyright 2022, StraightNews.org