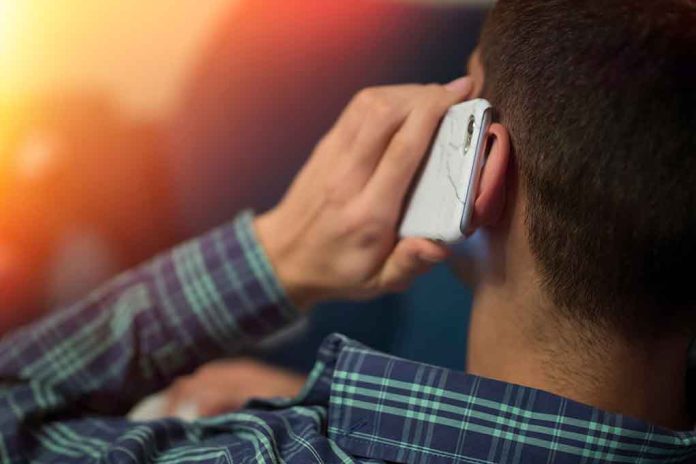 Wanted Murderer Calls Cops Over Mishap – INSTANTLY Regrets It
(StraightNews.org) – Few people would deny that fresh, hot fries are delicious. However, being served lukewarm potatoes is certainly not a crime by law — definitely, nothing to call law enforcement over. Yet, that's precisely what led one alleged murderer to get nabbed by police.
On Friday, August 12, Antoine Sims, 24, went into a McDonald's with his fiancé in Kennesaw, Georgia, to order some food. After a wait, he received his fries, but when he discovered they weren't hot, he asked the employees for a fresh order. When they offered a refund instead, Sims declined and got into a heated argument with the cashier. This led both parties to call the police, who quickly assessed the situation.
It turns out authorities previously charged Sims with arson and homicide, among other infractions. He missed his July court date where he was supposed to enter his plea addressing those charges. So, when Police arrived at McDonald's and ran a search, they learned of the charges against him and moved to place him under arrest. The wanted suspect ran, but cops eventually tased him and took him into custody.
Antoine Sims was accused of murder, of setting a car on fire w/a woman's body inside. He skipped bail, but Georgia police managed to locate him when he called 911 to report a dispute w/the staff at a McDonald's. "The fries are…not hot," he reported. pic.twitter.com/Gbs6KwAbX1

— Mike (@Doranimated) August 15, 2022
Officers also found marijuana in Sim's fiancé's car and charged him with possession and the intent to distribute.
This strange 911 call lead the police to recapture this alleged murderer. The real question is, why did Sims call the cops himself over something as trivial as cold fries when he knew he was a wanted man?
Copyright 2022, StraightNews.org