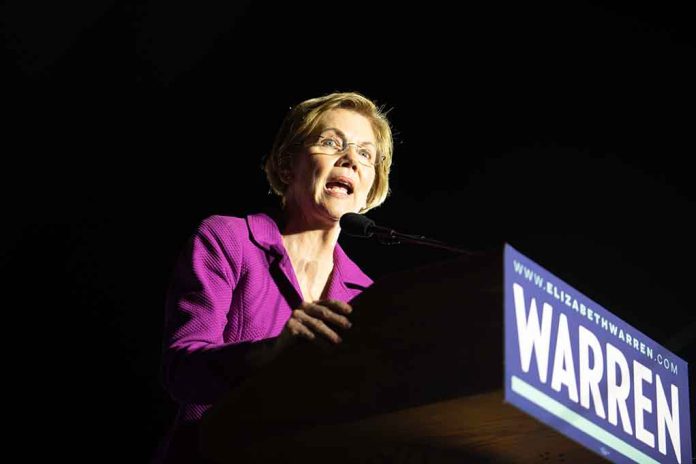 (StraightNews.org) – Senator Elizabeth Warren (D-MA) has announced she will seek a third term in the US Senate in 2024. "We've won some big victories for working families in Massachusetts and across the country, but there's a lot more to do. So today I'm making it official: I'm running for re-election to keep up the fight," she said on Twitter.
Warren has stated that her priorities are campaigning for a wealth tax, protecting the American coast, making childcare affordable, and building a better transportation system.
She first won her Senate seat in Massachusetts back in 2012 when she defeated Republican Scott Brown. She gained international fame when she stood in the Democratic primaries for the White House in 2020, finishing third. She is widely viewed as residing on the progressive side of the Democratic Party and her political positions are firmly on the left.
She has called for Medicare for all, heftier sentences for white-collar crime, worker representation on boards of directors, and raising the national minimum wage. But her denunciation of Donald Trump is one of the most recognized facets of her political record.
Following the events of January 6th, 2021, she was one of the most outspoken advocates for the impeachment and censorship of Trump. She insisted that the former President be permanently banned from social media and called him a "danger to democracy." The Senator was fierce in her condemnation and said Trump had encouraged insurrection by falsely claiming electoral fraud in 2020.
More recently, in response to rumors of a possible indictment of Trump by Manhattan District Attorney Alvin Bragg, Warren said nobody is above the law, including Donald Trump, and she condemned his appeal to his supporters to protest in the event of an arrest.
Warren has increased her majority in Massachusetts since first elected in 2012. She won with 53% of the vote that year, but this had grown to over 60% in 2018.
Copyright 2023, StraightNews.org