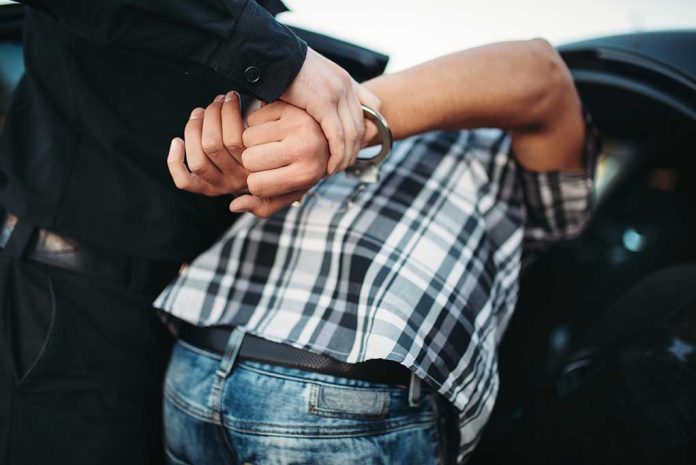 (StraightNews.org) – As the war in Ukraine continues, many Russians have no idea what is really going on. Russian President Vladimir Putin and other lawmakers have threatened hefty jail sentences for any war reporting that isn't correct. A Washington Post journalist was arrested in Moscow outside his house on Monday.
After completing an interview on CNN and returning home to Moscow, columnist Vladimir Kara-Murza was taken by authorities. He accused Putin and Russian soldiers during an interview of being murderous and corrupt.
Kara-Murza's words did not sit well with Russian authorities. He's being held for a 15-day administrative jail sentence. Police officers claim that Kthe journalist was misbehaving, changing his walking speed, and attempting to hide from the law enforcers.
Vladimir Kara-Murza, is a hero. He has opposed Putin at grave risk to himself, and was poisoned twice by Putin's agents. I join the call demanding his immediate release. Our dictators from Iran to Russia are united, we the democracy fighters must be united too.@Renew_Democracy pic.twitter.com/zl9N4It6px

— Masih Alinejad 🏳️ (@AlinejadMasih) April 13, 2022
Fred Ryan, the Washington Post's publisher, made a statement on Tuesday saying the detention of Kara-Murza is yet another attempt to silence him. He urges readers to believe the truth and not be blinded or deceived by the words or actions of the Russian leaders.
Kara-Murza's wife, Evgenia, posted a statement on social media expressing her distress. She stated that Russian authorities have attempted to murder her husband multiple times to no avail. And now that they have arrested him without a valid cause, she is calling for his release.
Copyright 2022, StraightNews.org