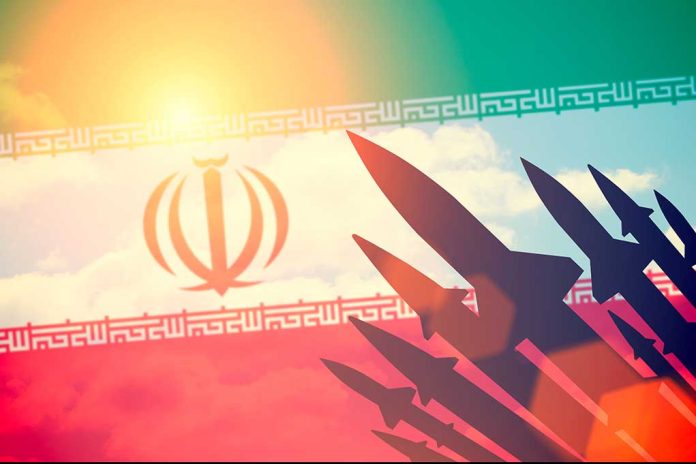 Watchdog Report: Iran Is Ramping Up Nuclear Capabilities
(StraightNews.org) – For years, the world has watched Iran develop its nuclear capabilities, sometimes under sanctions, international deals, and behind closed doors. Keeping tabs on exactly what the nation is doing is difficult, but the UN's International Atomic Energy Agency (IAEA) usually has a good idea. The watchdog's latest report revealed Iran is installing new centrifuges, improving its ability to enrich uranium.
On Monday, June 20, Reuters published an exclusive article revealing an IAEA report confirming Iran has IR-6 centrifuges in an underground facility capable of enriching uranium to different levels. As Iran threatens to continue moving forward with its development of nuclear weapons, it further minimizes the chance President Joe Biden or anyone else could get the country to agree to a nuclear deal again.
.@FDD's Behnam Ben Taleblu: "The Biden admin needs to step up sanctions enforcement, particularly against targets that Treasury has been exposing since May: those involved in oil and petrochemical sales …" https://t.co/QVmK0O5xEW

— Joe Dougherty (@joedoc2112) June 21, 2022
However, Senior fellow Behnam Ben Taleblu from the Foundation for Defense of Democracies told Fox News Digital an increase in sanctions, especially against "oil and petrochemical sales" would greatly limit the regime's ability to produce nuclear weapons.
Right now, the IAEA believes Iran can enrich uranium up to 60% purity, inching itself closer to the 90% needed for a nuclear weapon. If the world allows this rogue nation to continue on its current trajectory, it will have nuclear weapons sooner rather than later.
Copyright 2022, StraightNews.org