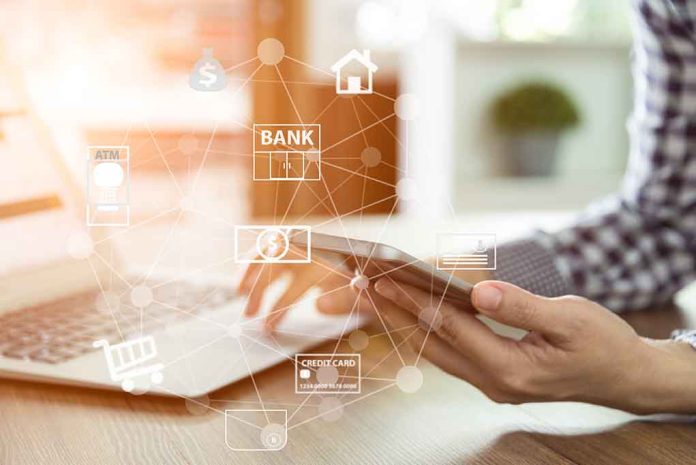 Federal Reserve INTEREST RATE Change Leaves Americans On Edge
(StraightNews.org) – Inflation has been hitting Americans hard over the past few months as paychecks are not going as far as they once did just a year prior. The Federal Reserve Bank has been steadily increasing rates this year to try and tamp down inflation, and it just announced a 75-basis point rate (0.75%) hike — the highest since 1994 — in hopes of stopping the stubborn inflation in its tracks. Here are various ways it could affect American finances.
After the Fed's Wednesday, June 15 rate hike, banks, mortgage companies, and lenders began reevaluating their rates. Most experts believe this will result in an increase in both mortgage and car loan rates. Meaning borrowers can expect to pay more interest over the course of their loans. However, the Fed is hoping this cools the demand for such items, making them more available to purchasers.
Record low-interest mortgages are long gone. Credit card rates will likely rise. You'll pay more for an auto loan.

Here are some of the most common questions being asked about the impacts of the rate hike announced Wednesday. https://t.co/HuOwNhg6oo

— The Associated Press (@AP) June 15, 2022
Credit card rates will go up as well, typically within one to two months. These rates are based on the bank's borrowing rate, which has now gone up with the latest hike. But, on the upside, savings accounts could accrue a bit more interest depending on the bank and its policies.
This change may also make stocks more volatile, the likelihood of a recession increase, and the ability to get a new job a bit harder as companies look to cut costs. Hopefully, the Fed's bold move will slow inflation and make everyday necessities like food and fuel more affordable. However, it could still take a bit of time to get the historically high inflation under control.
Copyright 2022, StraightNews.org