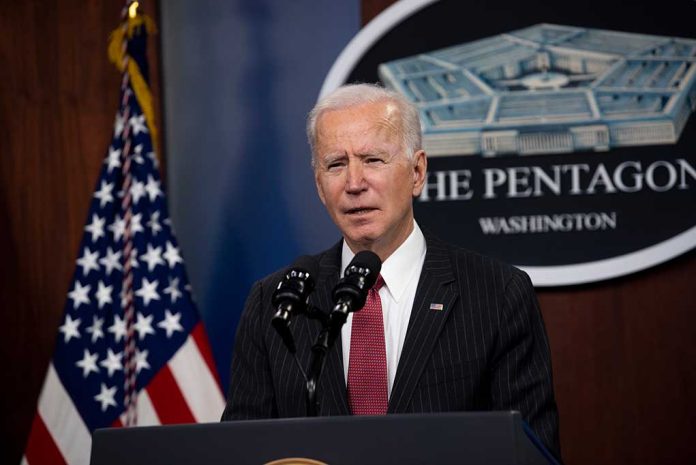 (StraightNews.org) — The White House has lashed out at Republicans and accused them of hypocrisy as the Biden classified documents scandal deepens. Ian Sims, spokesman for the White House Counsel's Office said, "The President and his team have been fully cooperating, acting responsibly and ensuring that this is handled properly. You've seen something far different emerging among elected Republicans. What are they doing? They've decided that it's time for more political stunts and theater." Similarly, Republicans accuse Democrats of double standards, saying the treatment of Biden's mishandling of documents is completely different from the treatment of Donald Trump.
In a separate development, it has emerged that Biden's own attorneys undertook searches of the President's former office at the University of Pennsylvania, where classified documents were found in November. The same attorneys also searched Biden's homes. Those involved did not have security clearance but were given the authority to conduct the searches by the Department of Justice. The FBI was also not present during these investigations.
There has so far been no explanation from the White House as to why the searches were undertaken and why the FBI was not involved.
Republicans, including Donald Trump, have publicly questioned the different approaches involving the two Presidents. On social media, Trump asked when the FBI was going to raid Biden's residences as it had raided his Florida home last year.
The director of the US Office of Government Ethics during the Obama administration has also spoken out about the scandal and labeled Biden's handling of the issue "appalling." Walter Schaub condemned Biden's "negligence" but insisted the approach taken by Trump was entirely different. "When comparing the two cases, there's no getting around the intentionality of Trump's conduct. So far, there's no evidence that Biden intentionally retained records or in any way resisted turning them over to the government," he said.
Copyright 2023, StraightNews.org