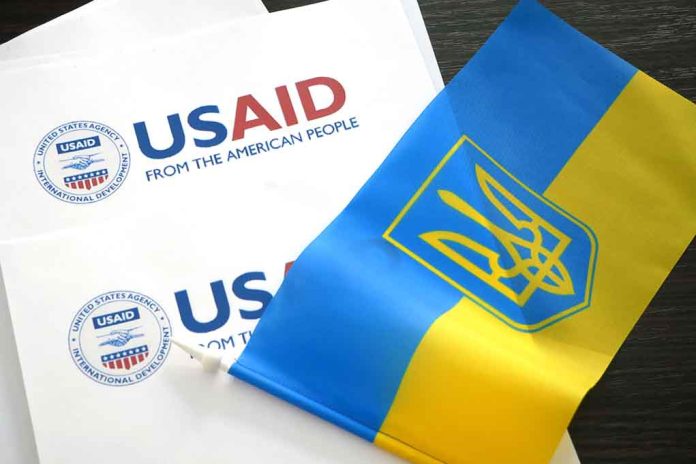 (StraightNews.org) — The Biden administration has said there is no evidence that Ukraine has been misusing the funds provided by the United States. Samantha Power, the administrator of the US Agency for International Development (USAID), said Ukraine has been working diligently for some years to root out corruption from the former Soviet state. "Up until this point, we don't have any evidence that U.S. assistance is being misused or misspent but, again, the key is not resting on anybody's goodwill or virtue," Power said. She added that checks and balances were in place, as well as reliance on the integrity of Ukrainian officials. The United States has so far given around $100 billion to the war-torn country.
The issue came to the fore in January when several officials resigned during an anti-corruption drive by President Volodymyr Zelensky. These included advisors, deputy ministers, and regional governors. The move came amid accusations of bribery, and of some officials living extravagant lifestyles while most Ukrainian people are struggling. The president's deputy head of office, who worked on his election campaign, was the first to step down. He is accused by journalists of driving expensive cars and indulging in a lavish lifestyle.
In 2021, Ukraine ranked 122nd out of 180 countries in corruption ratings. Turning this around is one of the conditions that must be met if the country is to succeed in its application to join the European Union. Ukrainian Prime Minister Denys Shmyhal has said he wants his country to join the bloc within 2 years, though some European leaders believe this is unrealistic. French President Emmanuel Macron claims it will be decades before the Eastern nation can hope to be a member. At an EU-Ukraine summit in January, Shmyhal said he is optimistic that pre-entry negotiations can begin in 2023. "Expectation is quite high in Kyiv, but there is a need to fulfill all the conditions that the Commission has set out. It's a merit-based process," an EU official said in response.
Copyright 2023, StraightNews.org