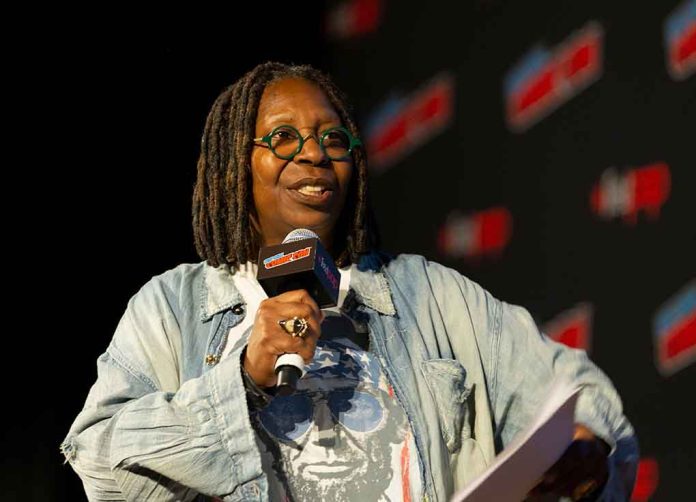 (StraightNews.org) – Actor Will Smith stunned just about everyone at the Oscars on Sunday, March 27, when he walked up on stage and slapped host Chris Rock across the face. Apparently, the comedian told a joke in poor taste about Smith's wife. However, this week, names all across Hollywood weighed in on the situation, including Whoopi Goldberg, who shared why she thinks producers did not immediately escort Smith out of the room.
On Tuesday, March 29, Goldberg, who is on the board of governors for the Academy of Motion Picture Arts and Sciences, spoke with conservative commentator Tara Setmayer on "The View." During their exchange, Goldberg said producers likely did not remove Smith from the ceremony because they would have to explain "why we're taking the black man out." Yes, Goldberg believes racial dynamics played a part in Smith being allowed to stay in the audience that night.
In another response, actor Jim Carrey spoke with "CBS Mornings" about how the situation should have ended if Hollywood producers actually stood up for justice. Reporter Benny Johnson shared Carrey's comments:
Actor Jim Carrey ENDS Will Smith's career after he ATTACKS Chris Rock, Says Smith should've been DRAGGED off stage in cuffs:

"Hollywood is just spineless en masse"

— Benny Johnson (@bennyjohnson) March 30, 2022
While Goldberg's belief that producers did not escort Smith out because he's a black man may be possible, hopefully, most Americans would understand why anyone, regardless of skin color, who assaulted someone else on stage would be arrested or at least be asked to leave the room. Perhaps this altercation taught citizens more about Hollywood than movies ever will.
Copyright 2022, StraightNews.org