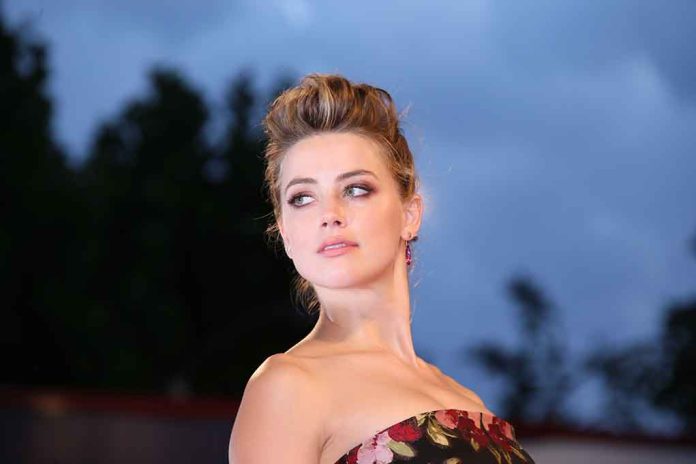 Rumors Swirl About Amber Heard's Role in Aquaman 2
(StraightNews.org) – The fallout from the defamation trial between Johnny Depp and Amber Heard has had far-reaching consequences for the actress. The jury awarded Depp $15 million in damages, which was then reduced to just over $10 million. Heard, in return, was awarded $2 million through a countersuit. Her attorney, Elaine Charlson Bredehoft, said she could not pay the damages. However, even if Heard files for bankruptcy, due to a particular clause in bankruptcy law, it won't wipe this particular debt off her record. Now, to add insult to injury, rumors are flying that she may lose her role in the "Aquaman 2" movie.
Is Her "Aquaman 2" Role in Jeopardy?
During the defamation trial, Warner Brothers' executive Walter Hamada testified that Heard was almost not recast as Mera due to her lack of chemistry with star Jason Momoa. He also testified that her role wasn't diminished from what it was originally intended, despite Heard claiming she originally had a co-lead role that was cut back.
Still, rumors started flying after Heard appeared on "The Today Show," where she doubled down on her claims that Depp beat her during their relationship. According to a reliable insider named KC Walsh, Warner Brothers plans to delete her scenes in the movie and reshoot them with another actress. This possibility is reportedly on the table for discussion at an upcoming meeting between higher-ups at the production company.
Heard Denies She's Being Cut
After the rumor started flying about Heard being cut from the movie, she adamantly denied the claims. Her spokesperson released a statement to Variety magazine calling the gossip mills "inaccurate, insensitive and slightly insane." Of course, time will tell the real truth. When the movie comes out, will Heard still appear in the flick?
What's Next?
As for what's next, Heard opened up a little bit on "Today" with Savannah Guthrie, saying that she feels like the stigma will always follow her no matter where she goes and that she lives in fear that Depp will sue her again. She also repeated her claim that the 2018 op-ed she wrote in the Washington Post was not about Depp but rather her "loaning [her] voice to a bigger cultural conversation that we were having at the time."
Heard says she has no ill feelings toward Depp, who she claims to still love. For now, she will focus on being a mom full-time rather than spending her days speaking with lawyers.
Copyright 2022, StraightNews.org