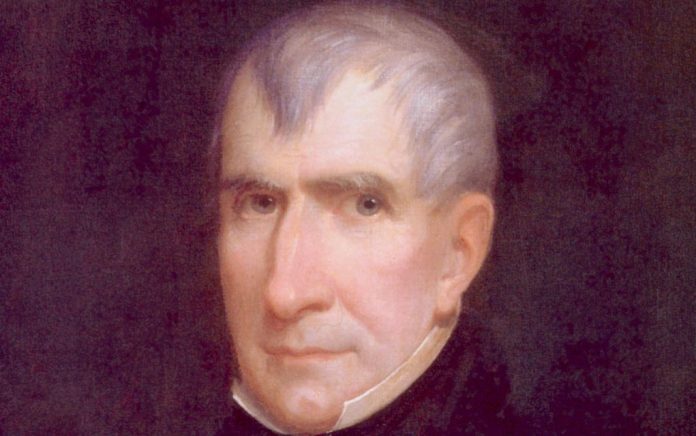 (StraightNews.org) – Now, before you think that we're height-shaming, know that William Henry Harrison is not the shortest person ever to serve as President of the United States. The reason for his fame is much more tragic.
Military Career
William Henry Harrison was born 3 years before the United States, in 1773. Harrison attended Hampden-Sydney College at Richmond, where he studied classics and history as well as medicine. However, William had a sudden change of interest that same year in 1791. He was headed to the Northwest after obtaining a commission as ensign to the First Infantry of the Regular Army.
Harrison would retire from the military in 1798 and become Secretary of the Northwest Territory. He was the region's first delegate to Congress and helped acquire legislation to divide it into the Indiana and Northwest Territories. He then served 12 years as the Governor of the Indiana Territory beginning in 1801.
Claim to Fame and Presidency
Harrison's primary task was to gain titles to Indian lands so settlers could press on into the wilderness. However, when the native residents resisted and retaliated, he was also responsible for defending against them. In 1811, Harrison was granted permission to attack an Indian confederacy that was growing stronger at the hands of Tecumseh and his youngest brother, the "Shawnee Prophet."
On November 7th, just before dawn, Harrison's battalion was attacked while stopping and camping on their way to the Prophet's town. After intense fighting and bloodshed, 190 of Harrison's nearly 1,000 soldiers had either been killed or wounded. That battle, known as the Battle of Tippecanoe, broke the Indian confederacy apart and is where Harrison's real fame rests. However, the resistance continued and native residents were back to terrorizing the frontier by the spring of 1812.
The War of 1812 gave Harrison more praise, awards and achievements as he was given the rank of brigadier general of the Northwest Army. October 5th, 1813, north of Lake Erie, Harrison defeated the combined forces of the Indian and British armies, killing Tecumseh. After that the Indians scattered, never to bring serious resistance to the Northwest again.
William Henry Harrison moved on to lead a civilian life, eventually being nominated for 9th President of the United States by the Whigs and dominating the Electoral College vote 234 to 60, while scraping by with a narrow 150,000 majority vote win. However, on April 4th, 1841, not one month into his presidency, Harrison died after a cold developed into pneumonia, making him the first president to die while in office, while also also taking the Whig party with him.
Copyright 2021, StraightNews.org