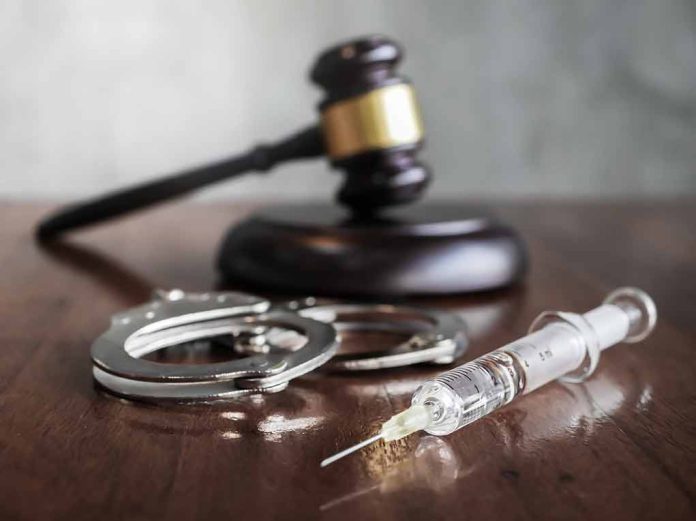 (StraightNews.org) – The State of Alabama executed killer James Barber on July 21 after a federal court gave the go-ahead to resume implementing the death penalty. In a recent 2-1 ruling, the court rejected the pleas of killer James Barber, who argued he would be subject to "substantial harm" during the execution because of a series of botched attempts that prompted a suspension of Alabama's death penalty last year.
Barber, 64, was convicted of murder two decades ago for killing 75-year-old Dorothy Epps at her home. Barber had worked for her as a handyman. In an interview with NBC News, the murderer said he found God during his 20 years on death row and didn't want to die. However, he said he was not hanging on to this life either. Immediately prior to his death, Barber apologised to the family of Dorothy Epps and told the executioners he forgave them for what they were about to do.
The death penalty was paused in the Yellowhammer State last November when officials abandoned the execution of Kenneth Eugene Smith because they could not find a suitable vein to administer a lethal injection. It was the second incident in two months, persuading Governor Kay Ivey to announce a moratorium. "For the sake of the victims and their families, we've got to get this right," Ivey said.
Similar issues have arisen in other states, prompting anti-capital punishment campaigners to call for a national suspension. Activists say that botched executions by lethal injection amount to "cruel and unusual punishment" and are therefore unconstitutional. Doctors cannot participate in executions, so untrained law enforcement officers administer the injections.
Some states, however, sidestep the issue by using firing squads or electrocution. In South Carolina, for example, the state ran out of the drugs needed for lethal injection and offered condemned prisoners a choice between the firing squad or the electric chair. Utah reintroduced firing squads in 2015, while New Hampshire allows hanging as an alternative to injection.
Copyright 2023, StraightNews.org