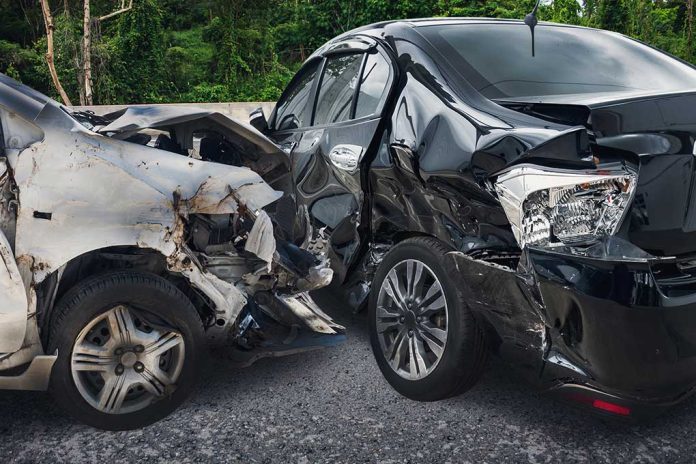 Woman Involved In Almost DEADLY Car Crash SALVAGED By Unexpected Heroes
(StraightNews.org) – A group of high school boys was on their way to school, likely expecting their day to go on as usual. That all changed when they witnessed a car collide with another one in front of the school. The boys ran over to help when they saw smoke billowing out from the hood and liquid spilling onto the road.
On Friday, August 12, six high school football teammates were preparing to head into Rome High School in Georgia when they observed a driver swerve to avoid hitting another vehicle that pulled out in front of her. During the maneuver, the woman hit another car resulting in her driver's side door crunching inwards, making it impossible for the 50-year-old driver to get out of the car without help.
The young men then ran over to her and used their collective strength to pry her door open and get the lady to safety. They stayed with her as she worked through her panic.
These kids are heroes. https://t.co/DolTII0RBi

— PhinsPhocus (@Phins_Phocus) August 15, 2022
Math teacher Luis Goya wrote the story on Facebook, emphasizing that the group of boys "went above and beyond to help this lady without hesitation." The woman walked away with only a few bruises and scratches, and all the young men went uninjured as well.
Do you think these young men are heroes? Email us your thoughts and comments! We want to hear from you!
Copyright 2022, StraightNews.org